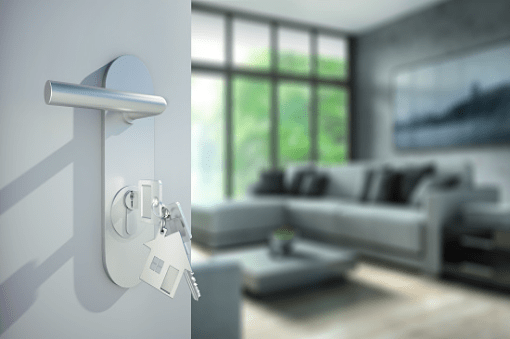 Real estate is often considered one of the most profitable investment possibilities globally, and Pakistan is no exception.
Real estate is regarded as one of Pakistan's most popular and commonly utilized financial opportunities. Millions of people invest in real estate each year because of its advantages and financial rewards.
What Are the Benefits of Investing in Real Estate?
We'll also explain why real estate is a good investment.
We've compiled a list of suggestions to assist you in fully comprehending the benefits of real estate investment.
Because of the following reasons, real estate is one of the greatest investment options available:
You will get full ownership of the tangible asset.
By being strategic and knowledgeable about the newest real estate market developments, you may limit the risk connected with real estate. In summary, the real estate market is simple to forecast.
Certain tax benefits are available to property owners.
Real estate brings with it a sense of security. Unlike other investments, such as stocks, real estate is a long-term investment that appreciates over time.
You have complete control over your investment and are not reliant on third parties to handle it.
Difficult economic situations have little effect on real estate. In a nutshell, real estate provides an inflation hedge.
Real estate may be used for a variety of purposes. For example, it can be used for lodging, renting, reselling, and leasing.
In terms of price and risk, real estate has less market volatility.
Real estate has a high return on investment.
If you're thinking about investing in real estate, be sure you understand the benefits and drawbacks of doing so, as well as the tax implications.
9 Important things to consider before Investing in Real Estate
Portfolio Diversification
There are several opportunities for portfolio diversification in real estate. First, it suggests you have a lot of investment options. You can invest in commercial, residential, and industrial properties, as well as vice versa. Examine the elements that influence the real estate market.
It's critical to understand the many real estate possibilities and how you may use them to maximize your financial gains.
Residential homes, for example, can be used for lodging, rentals, and bread and breakfast services. On the other hand, commercial areas are purely for business and trade.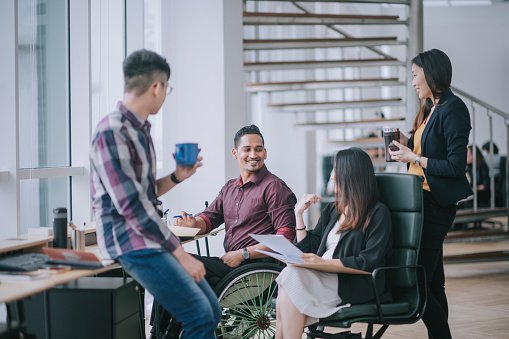 Base of Clients
Attempt to contact former clients of that particular business. Ask inquiries and attempt to absorb as much information as possible.
Others may also be able to assist you with helpful information. So pay attention and try to absorb as much information as possible.
The client base ratio is also important since it indicates the company's success rate and reputation. The more customers a business has, the more valuable it is.
Credibility
Constantly assess the real estate company's credibility and track record before investing. For example, check if the local development authority has approved their product offers. Also, ask around and learn everything you can about the business.
Visit their social media profiles and read client evaluations if they have one.
Transparency
In real estate, transparency is the most critical factor. It confirms the company's legitimacy and dependability. Therefore, make sure the company's operations and practices are clear and transparent before funding any real estate investment.
Many real estate agencies do not adhere to the highest standards of openness. For example, they will not tell you about all of the property's charges, such as maintenance costs, and vice versa.
Location
Your investment's location can make all the difference. If you invest in a shop in a commercial center, for example, your odds of profiting from the investment may increase dramatically. The same may be said for residential houses. Residential homes will provide an excellent resale value and good rental income. Consider purchasing a store or a home.
The investment that is both safe and secure
Ensure the investment is 100 percent safe and secure and that there are no hidden terms and restrictions associated with your purchase before you invest. By safety, we mean that your funds will be safe in the hands of the firm and will not be obstructed in any manner.
A good investment is safe, yields a profit, and is liquid. So you're OK to proceed if your investment contains all three of these components.
If you are seeking transparent and secure real estate developments in Pakistan's main cities, we recommend the following projects:
Blue World City (Add images below for these three)
Rudn Enclave
1947 Housing Islamabad
These projects are in high-traffic areas, making them stand out from the crowd. Don't worry if you don't have a lot of money; you may still invest in these profitable enterprises. These projects start at 10 lacs and go up from there.
The best part about these projects is that you will receive annual estimated earnings as well as a money-back guarantee.
Market Trends Analysis
According to the State Bank of Pakistan (SBP), the building and the housing sector has regularly grown at a rate of more than 9% over the last decade.
It is critical to be educated and current on all market trends and news. It will not only help you make better and more educated investing decisions, but it will also assist you in becoming a risk-averse individual.
Down Payments and Installment Plans
Many real estate developments appear to be profitable and appealing. They may, however, come at a hefty cost and with hazards. Some businesses, for example, have rigorous payment schedules. Look for projects that allow you to pay in small, manageable installments.
Be specific about the down payments as well. For example, if you pay a bigger down payment, you will usually be required to yield smaller, more manageable payments, and your total number of installments will be reduced.
Money-Back Guarantee
Not all real estate companies provide a money-back guarantee. However Leads360.com, Pakistan's best property marketplace, gives a money-back guarantee.
This implies that if you believe your Leads360-purchased investment is not profitable, you can always sell it back to the firm. Leads360 offers real estate investing services. Nobody in Pakistan provides such services, where you may make a safe and transparent investment with a money-back guarantee.
These are some of the most important considerations. So before you make any form of investment, be sure you evaluate all of these factors.
If you want to learn more about real estates, such as converting 1 marla to square feet, listen to real estate podcasts, read real estate books, watch real estate videos on YouTube, and read real estate blogs.
Please get in touch with us if you have any queries or concerns. We will be more than happy to assist you. Learn about Pakistan's biggest insurance firms.
Disclaimer: None of the information presented in this article is intended to be taken as investment advice. Before investing in any enterprise, we highly suggest our readers conduct their homework. It is the reader's obligation to be aware of their region's investment rules.