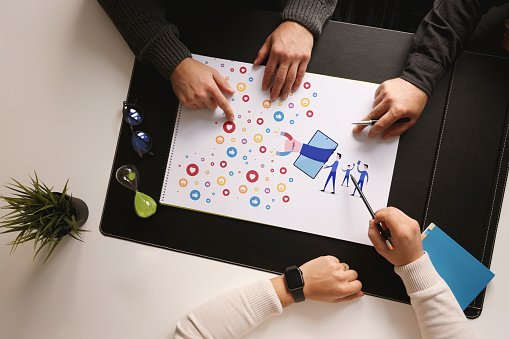 About 90 million small companies use Facebook to communicate with and acquire new clients. If we take a deeper look at this figure, we can see that over 80% of real estate brokers have a Facebook profile to identify and sell to prospects.
For real estate brokers like you, Facebook marketing is a valuable investment. It has the potential to broaden your reach not only locally but also internationally.
According to studies, Facebook purchased 62% of visitors to a brand's website, and 74 percent of Facebook members are high incomes.
The route to Facebook marketing success for real estate agents isn't easy. Growing your customer base takes time, effort, and dedication. We'll go through how to optimize your Facebook page for sales in great detail.
Facebook profile update and optimization
You must update your Facebook page like a marketing expert before you start putting everything in place to create leads and real estate leads!
Launch a Facebook Page
You can skip this step if you already have a Facebook business page for your real estate firm or profession. However, listen up if you don't have a Facebook business page or still use your personal Facebook account for business.
Create a dedicated page for your real estate business as your first move toward Facebook marketing. A Facebook business page gives you access to features, tools, and statistics that a personal account does not. For example, according to Facebook, 6 out of 10 local companies believe that having an online presence is crucial to their long-term success.
Create a detailed target audience
It's critical to have a clear target demographic in mind when planning your Facebook ad campaign. When it comes to marketing, if everyone is your consumer, no one is. So when you have a specific target demographic in mind, you improve the likelihood that your advertising will be successful.
Facebook allows you to specify your hobbies, location, age, radius, nation, and other parameters. You can also use the "Likeness Feature" to A/B test the audience.
Update your Facebook profile picture
When was the last time you changed your profile photo on Facebook? Then, when users search for your account, they may quickly identify it thanks to your profile image.
People will look at your profile and cover image before reading your bio, captions, or delving further into your article. First impressions are crucial in this situation!
Your profile picture might be your company's logo, a professional headshot, or a picture of your real estate team! At the end of the day, it should be able to:
It would be best if you appeared professional and active.
Utilize the recommended Facebook size of 360 x 360 pixels or 180 x 180 pixels.
Highlights your most remarkable qualities and traits
Positively displays your company's image.
Pro Tip: Using the same profile photo across different social media sites makes it easier for your followers and consumers to identify your account.
Update the cover picture
Including a cover image is very vital for initial impressions. After your audience sees your profile image, here is your second introduction. Your profile image may have a little more context than your cover image. For example, a Facebook cover might be a graphic picture or a video.
Different Real Estate Companies runs a monthly video campaign in which they offer real estate advice to buyers and sellers. They advertise it by using their Facebook cover!
According to Facebook, your cover photo appears on PCs at 820 pixels wide by 312 pixels high and on smartphones at 640 pixels wide by 360 pixels tall.
Snappa (Graphics Software), on the other hand, suggests utilizing the 820px by 360px dimensions and keeping all text and images in the centre safe area to the standards so that your cover picture may be read correctly through desktop or mobile.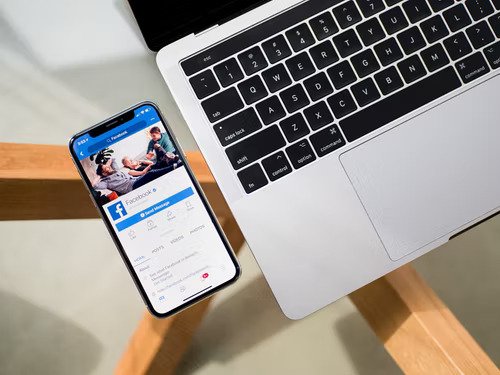 Update contacts and information on Facebook 
According to Sprout Social (a social media management software firm), around 64% of customers want brands to interact with them. Therefore, social media is the most famous avenue for brands to communicate with consumers.
Customers expect to discover all opportunities to communicate and get to know you when they visit your Facebook page. Unfortunately, your consumers cannot reach you when you leave your contact information blank or out of date. As a result, you'll need to update and fill out your contact information on your business page.
Update your website's URL, email, bio/description, and address, among other things! If you're ready to update or add your contact information, follow these six steps:
In the upper right corner, click on your profile image.
Go to About > Contact and basic info.
"Add information" may be accessed by clicking or selecting it.
Add or change the information you want to change.
By selecting the current privacy option, you may modify the privacy of your information (for example, Public, Friends, or Only Me).
Click Save
Create Facebook tabs and call-to-actions (CTAs).
Facebook allows you to create an excellent call to action to your company page. This large blue button will enable you to direct visitors to a specific website or add them to your email list.
Facebook provides a range of CTAs that operate in conjunction with their objective. CTAs include, for example, "Send a message," "Apply Now," "Download," "Learn more," and "Contact us."
Get Your Custom URL to Improve Facebook SEO
Every Facebook company page has a unique URL, and one of the finest Facebook SEO strategies is to use a specialized Facebook page URL.
Instead of a Facebook page, use this URL: https://www.facebook.com/mybusinessname/5478569871236.
Instead, your vanity URL link may look like this: https://www.facebook.com/mybusinessname To begin, go to www.facebook.com/username. Next, choose your company's page, then claim your link.
Personalize Your Facebook Chat Options
According to Edison Research, customers not only expect firms to have social media accounts, but they also want them to reply to them fast. For example, 42% of social media users anticipate a response within an hour, 25% within the same day, and 9% within 5 minutes!
Fortunately, Facebook has created a solution for company owners and real estate brokers. Saved Responses and Automated Responses.
Here's a quick tutorial on how to set up an automated answer on Facebook Messenger:
At the top of your page, click Settings.
In the left column, select Messaging.
Under Reply Assistant, check the box next to Send fast replies to everyone who contacts your Page and click Enabled.
To change your Instant Reply message, click Edit, alter the message and save.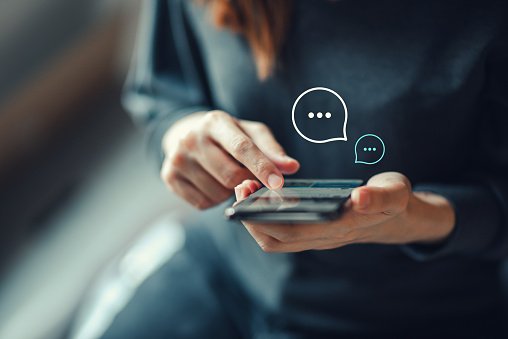 Allow reviews on your Facebook page
Reviews may be the heart of a real estate agent's reputation, and the same can be said for your internet reputation. Before making a purchase, over 95% of customers examine internet evaluations, including investments from service providers.
Displaying your reviews, particularly your greatest ratings, might inspire new clients to conduct business with you.
You may enable, deactivate, or moderate reviews on Facebook. Here's how to add a Reviews tab to your Facebook page:
Select "Settings" from the menu.
Click the "Edit page" button.
You will see a section titled Tabs.
Turn on the "Use default tabs" option.
The options for pre-selected tabs will be displayed there.
Scroll down until you find the phrase "Add Tab." Click on it.
Include the "Reviews" tab.
 
Pro Tip: After completing a transaction with a client, give them a follow-up email with a link to your Facebook page where they may post a positive review!
Boost your Posts
Boosting is a paid marketing approach on Facebook used to acquire additional visibility. It also aids in the conversion of prospective clients into purchases. After you've finished targeting, increase your posts daily. By boosting, we imply paying a fee to make your post stand out from the crowd. In brief, boosting will enable you to reach a more significant number of individuals
Real estate marketing on Facebook is an excellent way to generate leads and sell properties to targeted clients. You may have a full hand, but after you get beyond your Facebook training, you'll be an expert in no time.
Join several digital marketing Facebook groups to stay on track. As a realtor, you should be up to date on all of the current real estate developments and trends. These groups will also allow you to communicate with other social media marketers. You'll be able to gain helpful Facebook marketing tips in no time. Also, explain why your target audience should invest in real estate.
We hope this post has given you some ideas on how to sell on Facebook effectively and efficiently. It was all about Facebook marketing methods in this article. However, there are several more methods for marketing your real estate ventures. Please post them in the comments area below if you have any questions. We would be delighted to hear from you