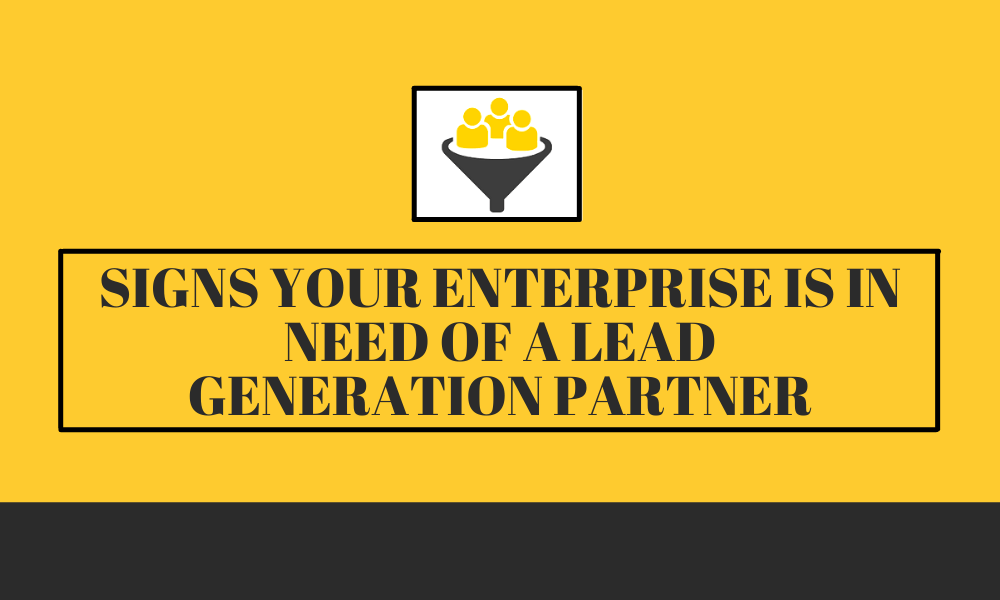 The current Pandemic has taken the entire world by storm. Where lives have been affected, so have businesses. With office closures, and money pouring out of enterprises, companies have been forced to downsize employees. 
So, we ask you this question – Is the Pandemic impacting your sales team? Regardless of the size of your company, chances are, it too has suffered through the crisis. We've had to revamp how we work, significantly, sales teams – that have had to adjust to consumer behavior change. 
Perhaps the thought of onboarding a reliable lead generation partner has crossed your mind – to be able to motivate and empower your team and brainstorm stellar solutions for your enterprise. However, you may be hesitant due to all the logistics involved. 
Certain phases are critical to the health of your business. So, what should you be doing right now? Weathering out the storm? Or reaching out to a lead generation partner, with years of expertise, to shake things up a bit, and gain the full return on your investment?
We'll walk you through it systematically. Listed below are some of the telling signs that you need to pair up with a lead generation company. 
It is perhaps, a red alert. 
Maybe your sales have been impacted due to the current global crisis. Or perhaps your team just is not where you want it to be. But you know it has potential, and you want it to grow. You want to equip them with all the tools they need to get ahead and bring about you.
This is where hiring external partner slots into place. A reliable lead generation company will evaluate your sales team's strengths and weaknesses to develop an encompassing solution for your enterprise. 
Do a sales funnel overflowing with capable, quality leads? Sounds like a dream for any business. However, reality can turn out to be quite different. 
Unqualified leads are perhaps the biggest challenge for any industry, across any sector. Increasing lead to consumer conversions with the perfect marketing tools and sales approach is the biggest challenge; it is also a top priority. 
A lead generation company can help you weed out the best leads for your business, ensuring they are qualified and need your service or product. 
YOUR SALES TEAM IS DEVOTING LESSER TIME TO SELLING
Evaluate this – are the people hired for your full – time sales team only putting in the work for part-time? 
This is a significant issue that impacts numerous businesses. A salesperson is entrusted with a lot of different duties. Which means, they spend lesser time selling, and more time caught up in other things. The rest of their time would be devoted to researching leads, tracking them down, and writing emails. 
Remember, you can always do better for your business. A lead generation company will enable some wiggle room for your team, helping them sell more, and take off that extra weight. 
If you're facing any of these problems, get in touch with our team here at Leads360. We can ensure you'll get a full return on your investment!