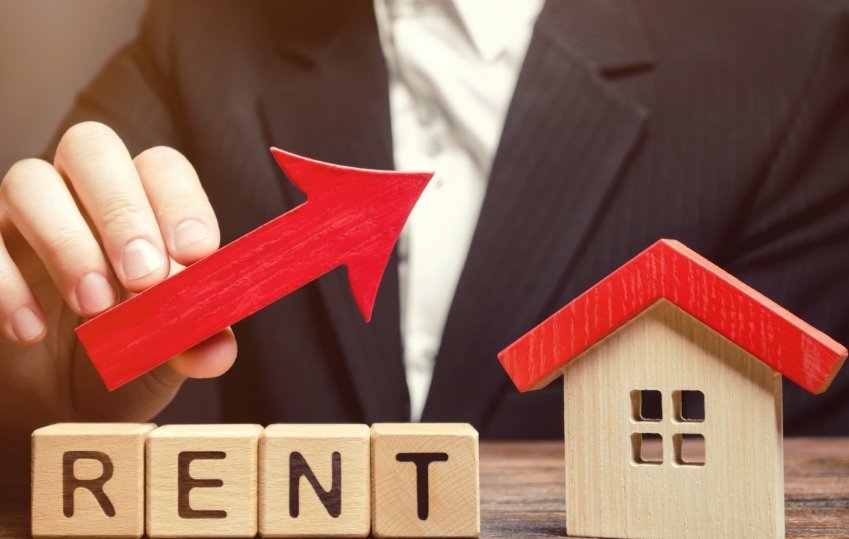 The real estate market's supply-demand imbalance has reached a breaking point, with a flood of bidders bidding for the same property, which is priced absurdly high. While the coronavirus pandemic exacerbated the shortage of homes, the current frenzy has been building for some time due to a number of variables. Here you will learn how to navigate a competitive rental market.
One of the main reasons is that demand has risen significantly as the millennial market has grown. While there are various methods for forecasting real estate trends, there can be unexpected developments that alter the course of events for months or even years. As a result, closing such gaps takes time, making it all the more important to learn how to negotiate the homebuyer or rental market.
Many homebuyers have been left out in the cold because of increasing pricing, low inventory, and fierce competition. As a result, an increasing number of people are looking for rental possibilities instead, unaware that they are also at risk of being priced out of this market. Landlords have been increasing rent costs because they believe that market demand will support the hikes. Many tenants are faced with a dilemma: should they agree to extend their present lease at a higher cost, or should they walk out in pursuit of a less expensive option? Should they take the financial risk and buy a home (despite the fact that the market is seeing comparable price increases)?
With bidding battles, rapid sales, and too many individuals pursuing too little stock, navigating the rental market now entails more than simply placing a high-ball offer. Instead of merely agreeing to a greater deposit, there are various additional approaches to improve your odds in this competitive market. Below are some suggestions from leads360.com, Pakistan's leading property website.
Consider Your Financial Status
Consider your financial condition first and foremost. Have you got a steady job? Are you thinking about leaving your current job? If you anticipate similar developments in the future, you should budget accordingly. This will also allow you to make an offer immediately and obtain a property rather than wasting time fumbling with your money beforehand.
It's also worth noting that, depending on the tenancy agreement, you may be forced to pay more than one month's rent in advance.
With your finances in order, you'll be able to show the landlord that you'll be able to finalize the sale quickly. After all, the best offer isn't usually the most expensive — most landlords are simply seeking dependable tenants who can make timely payments.
Another suggestion is to look for properties that are within your budget. In today's rental market, bidding wars are becoming more typical, with multiple people making offers on the same property. Choosing properties that are below your budget allows you to bid higher if necessary. This is a more practical alternative to expanding your budget or agreeing to rent out a space that would cost you money in the long run.
Read about: Effective real estate marketing ideas that helps in business growth.
Analyze the Local Rental Market
Take some time to look around first. Look for listings on rental websites and keep track of how long certain properties have been on the market. This will give you an idea of average rental pricing for various property kinds. It will also assist you in determining which neighborhood, characteristics, and services you require.
Keep an eye out for newly constructed or under construction buildings; newly constructed apartment complexes typically provide better deals because they must swiftly fill units in a certain length of time. In certain circumstances, they may not be placing listings on rental websites at all but rather on their own.
Prepare for compromises
Because rental properties are only available for a few weeks, you must learn to be adaptable. There aren't going to be many sites that totally meet your criteria, so expect to make some concessions. Make a list of your priorities first, then narrow down which characteristics are most important to you and which you can let go of.
You can really broaden your horizons by looking for a location that is further away from popular tourist sites (which can considerably reduce costs as well). You can also seek non-monetary incentives, such as pet-friendly apartments or rentals in a neighborhood near your children's school. These may be more valuable than additional square footage in some instances.
If at all possible, be flexible with your move-in dates. Another method to stand out among a pool of other potential tenants is to demonstrate your ability to be flexible in front of the landlord.
Start preparing yourself
Bring copies of all required documents, such as proof of identity and bank statements (to prove that you can make rent payments on time). Also, let your references know that they may be called shortly and that they should answer promptly (this should ideally be your employer or previous landlord).
This will make the process easier for both you and your possible landlord since it will save time rather than going back and forth about missing paperwork. It also demonstrates transparency, giving the appearance to the landlord that you are serious about the property.
Show Sincere Interest
Any landlord would want a tenant that is interested in the property itself. Showing up on time for viewings and expressing your preferences will assure them that you will treat the house as if it were your own and take care of it.
Make it obvious whether you are willing to sign a long-term lease; it demonstrates serious commitment, and the landlord will want to avoid having to look for tenants so quickly.
Follow Up
If you have any queries after meeting with the owner, please do not hesitate to contact them. This promotes additional discussion and demonstrates your interest. In the present rental market, when a single listing can generate a lot of interest, any post-interview queries will serve as a reminder to the landlord of your application.
Don't Give Up Too Soon
In this landlord-friendly market, it may be tempting to sign on the dotted line right away, but don't let a time constraint push you to make a hasty decision. Sticking to your budget is preferable to paying a large monthly payment on a home that isn't even worth it.
Because you can't control the external variables that affect the rental market, concentrate on what you can: waiting for the appropriate property provides you more time to save and fine-tune the details.
Engage the services of a real estate agent
In today's rental market, there is no room for error. As a result, hiring a professional to provide expert advice and personalized recommendations is your best bet. A real estate agent can guide you through the process, alert you to new listings as they become available, and help you stand out from the crowd. Most real estate agents have access to houses that have not yet been advertised, allowing them to find more prospective matches. When you're dealing with a niche market, you'll need the assistance of a realtor who knows the area and how to take advantage of changing market conditions.