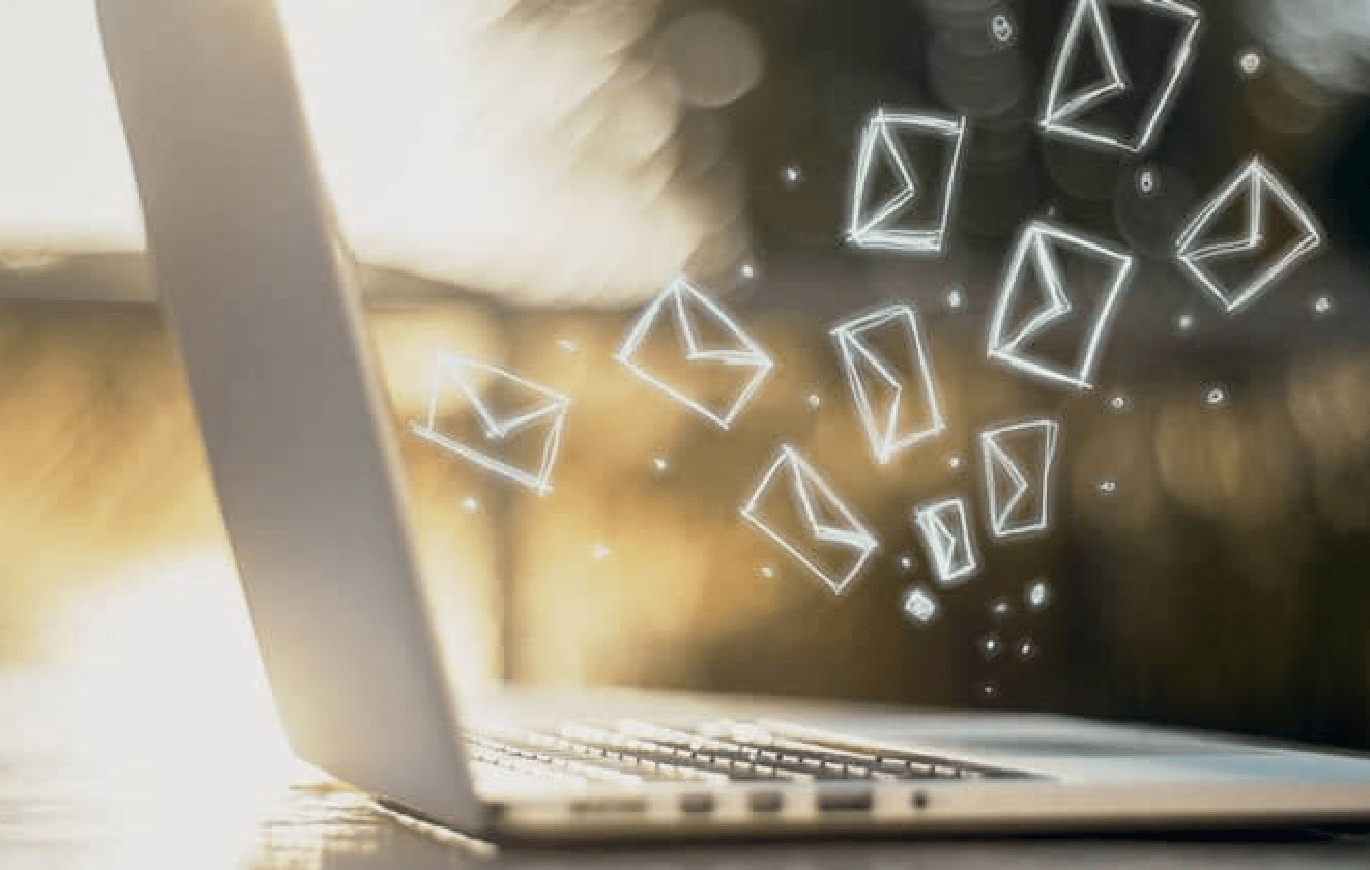 Despite functional spam filters, email marketing is still a tried and tested means of retaining customers and generating new customers. But only if you know what to look out for when setting up an email marketing campaign.
You should be aware that the recipient's email inbox is flooded with advertising emails and newsletters from various senders daily. When planning your email marketing campaign, ask yourself why the recipient should open your newsletter or your advertising email.
WHY IS THE SUBJCT LINE SO IMPORTANT IN EMAIL MARKETING
As with all other direct marketing measures, the adage "The first impression counts!" Is of great importance in email marketing. Because of this, you should pay a particular focus on the subject line of the newsletter or the advertising email.
Based on the subject line, the recipient decides within seconds whether to open and read an email or, better, delete it. Therefore, the formulation of the subject line is crucial to the success or failure of an email marketing campaign.
Here we demonstrate how to create the best subject line for your next email marketing campaigns.
10 points to keep in mind when composing the subject line
1. Use the recipient's emotions to your advantage
Consumers don't buy products; consumers buy experiences – Use the subject line of your newsletter specifically to highlight the benefits and benefits of your products or services.
Make the recipient of your newsletter curious about the content of your email with the subject line! Arouse emotions with the subject. This increases the number of readers and ensures that the reader better remembers the content of the newsletter.
2. Do not elongate the email subject line unnecessarily
Since your sender name is already visible, you don't have to mention it again in the subject line.
Although there is no character limit within an email, no more than fifty characters should be used in the subject. Many clients and mail programs do not display the full subject line.
Important information and one-off offers or the benefit should always be at the beginning of the line to ensure that at least these are displayed.
3. Create a need for action in the recipient (indirect call-to-action)
when formulating the email subject line to give the recipient a sense of urgency.
Due to the apparent time restriction, he will give in to his needs more quickly than if the products, the service, or the offers are unlimited.
Example: Only today 50% discount on winter shoes
4. Don't make promises that you can't keep!
Great promises attract readers at first, but if these promises turn out to be castles in the air, they are just as quickly lost.
Also, further email marketing campaigns are much more difficult. More difficult because of the credibility and, above all, seriousness was scratched. For this reason, you shouldn't make promises that you can't keep.
So write lurid subject lines and get the recipient's attention. Do not forget, however, that the recipient also arouses expectations with the subject. It is precisely these expectations that want to be satisfied with the content of the email.
Essential: The long-term effect of false or exaggerated promises on future email marketing campaigns should not be underestimated!
5. A separate subject line for each email marketing campaign
If a subject line ensures a correspondingly high number of readers, you naturally want to build on this success in the next email marketing campaign. However, you cannot do this by only using the same subject line again.
Because repetitions quickly lead to boredom on the part of the recipient. You will lose his attention over time, slowly but surely reducing your email campaigns' open rate.
6. Avoid spam phrases!
When sending newsletters and mailings, you have to avoid phrases and terms that could end up in the spam folder.
The use of terms such as "one-time chance," "super cheap," "fancy bargain" etc. ensures that your email is very likely not to reach the recipient's field of vision, as it will be sorted out by the spam filter beforehand and ends up in the spam folder.
7. Avoid typographical and spelling mistakes!
Nobody is protected from spelling or typing errors, but they always make a wrong impression. It is essential that you have a third party check the email for any faults before sending it.
For the same reasons, do not use any special characters in the email subject, as display errors are inevitable.
8. Sweepstakes, coupons, and promotions: a double-edged sword
Sweepstakes, coupons, and promotions are a powerful tool to generate readers. But be careful, they shouldn't be used too provocatively or too often. Because the recipients get used to it quickly, and the hoped-for attention is lost over time. Or even worse: Your email disappears in the spam folder.
9. Personalization creates trust
A personalized email creates trust because the reader feels that they are essential to you as a customer, more precisely as an individual. Even so, don't overdo it.
The average user is aware that no newsletter has been written for him. For this reason, a personal salutation in the subject line of the newsletter has no place. Here you are wasting unnecessary space that is used for more critical resp. Attention-grabbing information is provided.
Necessary: Make sure that your recipient data is always TOP up-to-date because only then is it possible to personalize newsletters and advertising emails without errors. You can find out more about personalization here.
10. Preheader – yes or no?
Even if the preheader is only displayed for some web mailers and email clients, you should still take the time to formulate it.
Briefly summarize the content of the newsletter in the preheader. It is a good idea to include additional information that cannot be found in the subject line.
However, there is no unlimited space available for the preheater, as it is cut off relatively early, just like the subject.
EMAIL MARKETING STRATEGY
An email marketing technique is a fundamental part of any marketing method. Email is one of the most affordable ways to advertise your items, connect with your consumers, and reach your organizational goals.
And also, generally, for every single $1 you invest in email advertising, you can anticipate a return of $50(up from $35in 2015)!
Not bad.
Below, we will share the best email advertising methods you can use to accomplish remarkable outcomes via email marketing.
STRATEGIES FOR MUCH BETTER EMAIL ADVERTISING AND MARKETING CAMPAIGNS?
Personalize your messages
When we state tailored email advertising and marketing, we don't imply that you send an individual email to every client. Customization means that you make use of client data to create a customized message.
A fantastic example of a company that does customization well is Amazon.
Segment your customer
According to email online marketers, the division is 2nd on the top campaigns list this year. The ideal means to get small company owners to show up to your occasion would certainly be to develop a segment of people who detail themselves as a small business proprietor that lives within 20 miles of your event. After that, send them a welcome by email. The segmentation part is natural, as well as can quickly be done with a CRM software program.
Contrast this to sending out one email to your entire data source, with clients spread out across the nation (or continent).
Send friendly mobile emails
In 2012, 27% of all advertising emails were opened on a mobile phone.
By 2014, that number increases up to 42%.
Now, it's as high as 61%!
These are significant numbers!
As well as what do you do as soon as you wake up in the early morning?
If you're like me, I'm thinking you have your phone alongside your bed as well as the first thing you do each early morning is inspected your phone for calls, messages as well as of course, you presumed it, emails…
Do not worry, you're not the just 1.50 of us do it.
If you sent that reads their emails on their mobile device, the email is not maximized for that device, what do you believe they do with? Mostly, they will undoubtedly unsubscribe or remove it.
So how can it be that virtually 50% of all emails are still not mobile friendly?
Test copy, style, and switched
you test your landing page, points of arrival, or email design templates; screening gives us information to make sensible choices that will boost our advertising and marketing efficiency.
Automate email projects when possible
Trigger-based emails are emails that are sent automatically based upon user behavior.
One of the most common kinds of trigger emails is 'welcome' emails, 'thanks' emails, and 'transactional' emails, such as order confirmation email and email invoices.
The information behind trigger messages gives us that trigger notes do much better than conventional email.
For example, Epsilon discovered that:
Open up prices for trigger emails are as high as 49% (95% more than traditional email open prices).
The typical click-through price (CTR) for trigger emails is more than double the rate compared to standard email click-through rates.
The best transforming web sites on the planet, places that transform as high as 40% of their website traffic, usage trigger emails.
As well as not just that, Forrester's study located that trigger-based email advertising projects can produce 4x more earnings and 18x higher revenues!
Triggered email.
Today, just 20% of marketers presently use triggered emails, and they comprise a reduced percentage of total email quantity, at around 2.4%. Nevertheless, they can be responsible for as much as 20% of your email advertising and marketing profits!
Triggered emails do well because they struck the email marketing pleasant spot. And the reason they execute so well is due to context.
Take into consideration the following scenario;
You see a website, surf the product line, and add things to your shopping cart yet, and you start to have doubts and choose to leave before completing a purchase.
Sound acquainted?
This takes place in every eCommerce shop, every single day.
However, what happens if, one hour later, you get an email that includes the specific product you were purchasing?
And suppose this email consisted of not just a quick-link back to your purchasing cart, however, a free delivery code or 10% discount rate?
You're now most likely to complete your purchase, aren't you? That's why triggered email is reliable.
CONCLUSION
To ensure effective email marketing, the correct subject line in the newsletter is essential. The title is the principal bit of content that the recipient sees before opening the actual email.Its task is to urge the recipient to open the newsletter, so it requires careful attention when formulating it.
Therefore, be sure to arouse emotions and trigger an action in the reader without making empty promises. Avoid subject lines that are too long, spam phrases, and errors in spelling or presentation. And if you include an individual address in your newsletter, you should always keep all contact details up to date.