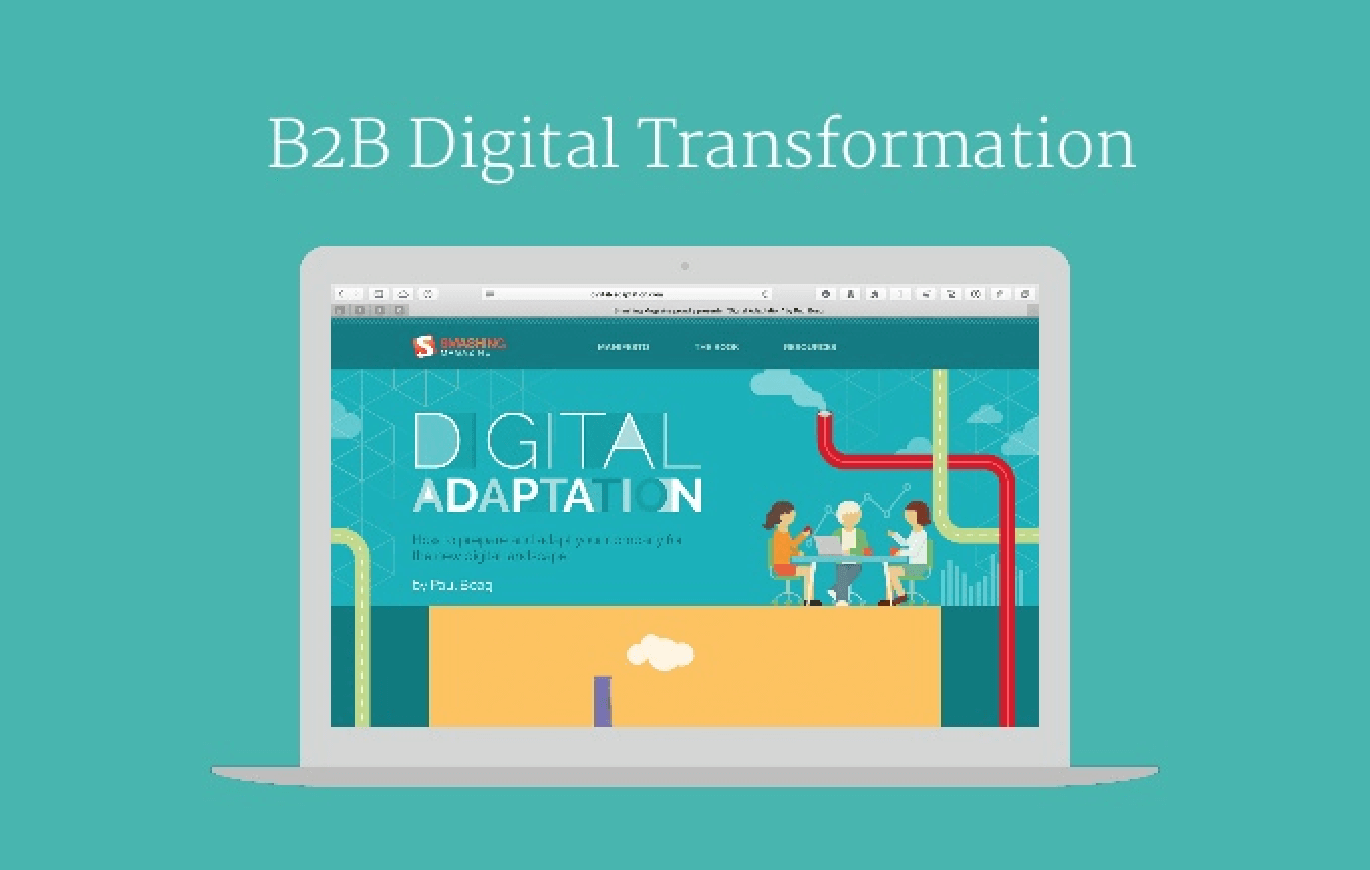 Especially with complex system solutions, B2B sales are still a "people business". Mutual trust and personal meetings are important when there is a need for explanation and advice, and products need to be tailored to the requirements of individual customers. At the same time, digitalization is changing the way business customers shop. You do your own research on the web, order standard goods quickly and conveniently in the webshop or like to try out different specifications with a product configurator.
If you want to increase sales and profits, you have to react to digital change. A study by the Ruhr-Universität Bochum and the Boston Consulting Group shows that B2B companies with highly digitized sales have achieved an average of three per cent more return on sales over the last three years than orgnizations with less digitized sales.
But what do you need to consider in the digital transformation of a company? How can you best reach buyers? And what is a pull versus a push strategy? The whitepaper " When customers buy differently – digital B2B sales for executives " uses four theses to show how B2B sales are changing due to digitization – and how companies can take advantage of the opportunities offered by digital change.
Thesis 1: Pull is more successful than push
In business orgnization devlopmen, a distinction is made between push and pull methods when it comes to stimulating sales. Push strategies are used to push a product into the market through advertising, discounts and other measures. With the pull approach, the impulse comes from the customer who asks for the product in the retail trade. Since buying behaviour is changing as a result of the Internet, push methods work increasingly poorly. What is needed are no longer aggressive salespeople, but consultants and facilitators who respond to the needs of customers – and thus improve the company's image in the long term.
Thesis 2: Marketing and sales must work more closely together
According to a study by Google and Roland Berger, 57 per cent of the buying process is already complete before B2B buyers contact sales representatives. Ninety per cent of B2B buyers search for keywords on the Internet, and 70 per cent twatch videos to find out more before making a purchase. It is therefore important that marketing and sales work closely together in order to reach potential customers early on. Search engines, discussion forums, blogs, explainer videos, and social media can all be ways to reach prospects. The data that marketing collects at the same time provides important information for sales staff on how to best potential address customers.
Thesis 3: Pick up customers where they are – the omnichannel approach
Different customers prefer different forms of shopping. Up-to-date sales would do well to cover as many of these contact and ordering options as possible: from analogue methods such as written orders to the webshop or digital product configurator. A recent survey by ibi Research showed that 74 per cent of B2B buyers expect half of all purchases to be made online by 2025. Many German B2B companies are not yet prepared for this. Only 17 per cent of the firms surveyed generate more than half of all sales digitally.
Thesis 4: Sales automation saves time
According to a recent study by HubSpot , 35 per cent of the sales employees surveyed estimate that they and their team spend 30 to 60 minutes every day entering data and other manual tasks, and 19 per cent even 60 to 120 minutes. Such routine activities can easily be automated. One possibility is the HubSpot sales platform [LI, with which employees can quickly and easily prepare email sequences or analyze customers' willingness to buy. This saves time and helps employees to concentrate on other tasks.
The digital transformation opens up many opportunities to win new customers, increase the success rate at sales meetings and increase sales and profits. In order to exploit these advantages, it is important to proceed strategically and to set the right course. Our article will provide more information about it, just read our article