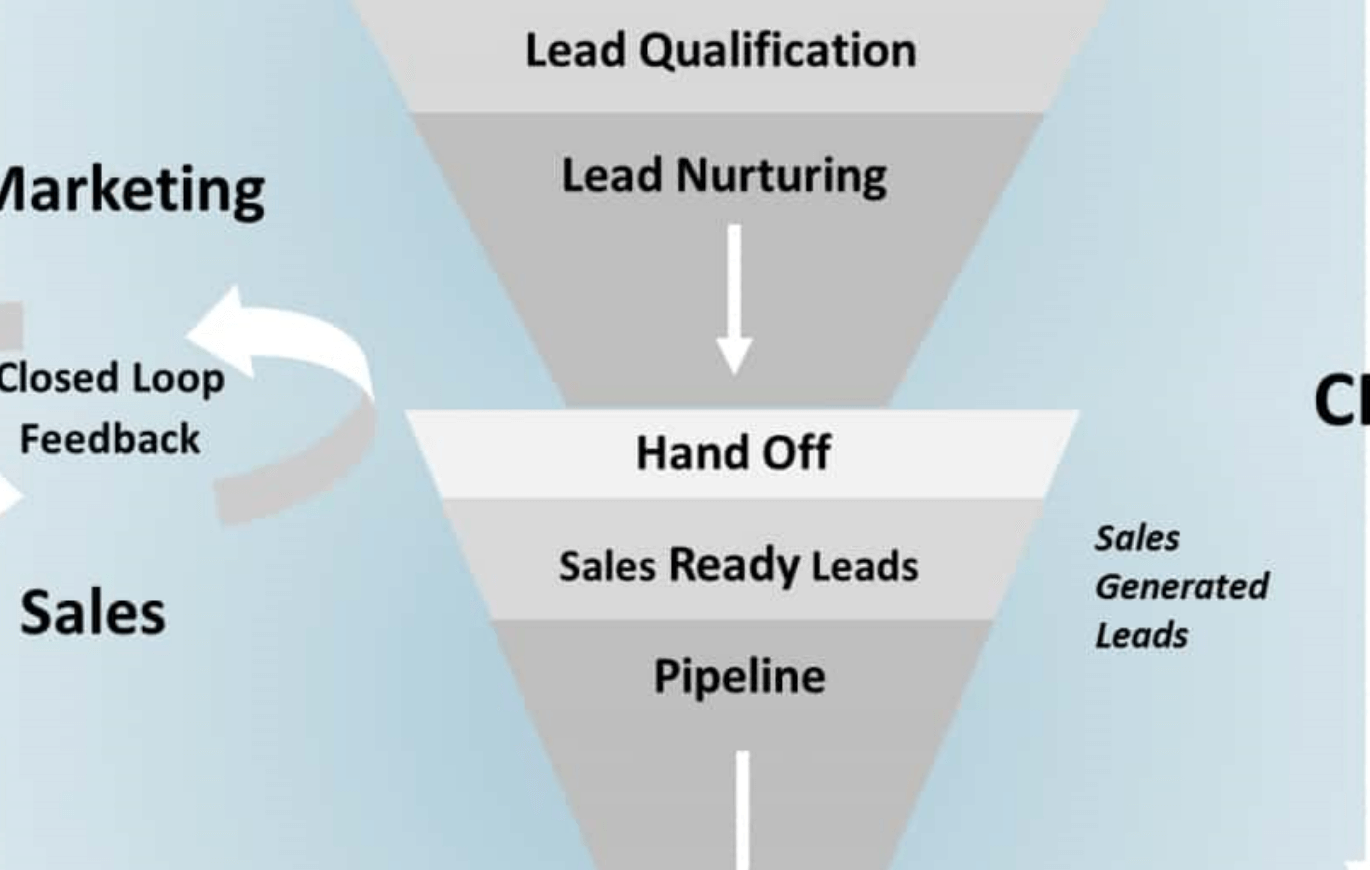 Strategic lead management is the key to success for marketing and sales. Lead management is used wherever potential buyers are identified, generated as leads and further qualified through a systematic process. In this article, we explain what is hidden behind the term, what you need it for and how you can build an effective system and integrate it into your company. I think one of the reasons for this is that we have to be.
Definition: what is lead management?
Lead management includes all strategic methods, processes and measures to:
Generate attention for a product or service
To arouse interest in offers and to receive data from potential customers voluntarily
convert these potential customers into actual buyers or buyers.
A wide variety of data can become leads, such as a telephone number or email address, a company name, company data or the name of a contact person and similar contacts.
The three lead generation processes described above usually take place across departments in the areas of marketing, sales and information technology. The aim is to combine all customer information available in these departments into an overall picture to identify sales potential.
The lead management definition in B2B marketing is primarily designed to acquire high-quality leads. In the B2C area, it depends more on the number of points that is subordinate to other goals.
Applying an effective lead management strategy increases the number of leads and makes better use of internal company resources. A modern lead management system uses digital technology tools for process automation and ultimately, for result measurement.
This is what lead management can do:
Generate contacts
Qualify contacts
Recognize the online behavior of potential customers
Provide potential buyers with decision support through compelling added value
Optimize response rates
From classic outbound marketing to modern lead management
Outbound marketing was yesterday – inbound marketing with lead management is today. The classic methods of acquiring new customers, such as advertising letters, newspaper advertisements, radio, cinema and TV advertising, poster campaigns, etc., are increasingly a thing of the past. These classic forms of the acquisition were and are often perceived as annoying and are also subject to very high wastage. With what is known as the "watering can principle", lucky coincidences are found to reach potential customers precisely at the point in time when a purchase decision is pending.
However, specific paths in this classic B2B area still work: Visitors to trade fairs can quickly become interested parties through an excellent company presence and potential customers through the use of well-trained employees. Approaching customers at congresses, conferences, or events can be similarly successful.
However, with the advent of the digital age, the procedures in marketing and sales have fundamentally changed to appeal to new groups of buyers.
Inbound marketing with modern lead management makes use of the Internet, for example, by providing new and decisive information for a specific clientele on its websites and social media channels. That is why it is of great importance for the lead management strategy to occupy the right positions in organic search in search engines. The digital age makes it easy for potential customers to obtain the relevant information before making a purchase decision and also to query rating portals. Consequently, the preparation of the content must also be adapted to the targeted buyer persona. In the ideal case, a well-informed target group will then find the way to the right product or service of their choice practically on their own – according to the idea of ​​inbound marketing.
Holistic lead management can provide only the potential customers with the information that corresponds to their current needs with practically no wastage. In this way, these prospective buyers are qualified to step by step during the customer journey for the actual sale.
The following options are available for generating and qualifying new contacts:
Search engine marketing (SEO)
Content marketing
Enlightening and further landing pages
Checklists, white papers, e-books, webinars, case studies
Social networks (Xing and LinkedIn in the B2B area)
Survey
Free tools and free trials
Sales material (free product samples)
Raffles
Email marketing, newsletters
Buying leads
Paid campaigns (Google, Xing, LinkedIn, Facebook)
Native advertising
Which companies should use lead management?
The establishment of lead management is interesting for all companies that primarily want to grow faster than their competitors. Strategically applied lead management is also indispensable for companies in high-growth industries that have to generate new customers to gradually expand their customer base actively.
With lead management, products and services can also be continuously improved because high-quality leads provide companies with exact information about customer needs. They have an increased interest in seeing a particular service or product established in the market. Campaigns can thus be played out more specifically with the content that is relevant for customers. And that, in turn, increases the chance of generating a paying customer, possibly even an existing customer, from a lead.
If services or products that require explanation are offered in the B2B segment, the time it takes for the customer to make a decision can sometimes take a little longer. In these cases, functioning lead management is a useful aid for both marketing and sales. However, two numerical values ​​are decisive for establishing an in-house system: first, how many new leads should be gained each month and second, how many are already in the database. From around 5,000 points, experts consider a lead management system to be a worthwhile investment. But of course, smaller companies also benefit from a systematic lead management strategy.
Gaining leads through content marketing.
In contrast to traditional analogue marketing, in which information was mainly sent potentially, relevant content for interested parties is now provided by SEO-optimized content and found via search engines. Techniques such as webinars, e-books, pillar pages, videos, blog articles or white papers are available for this.
For some of these content variants, the user does not need to register, while others require an entry with personal data. The more substantial the free and user-oriented content, the higher the chance that an interested party will request it – and provide data about itself.
Coupons, prizes from competitions, discount codes, product samples, free tickets and other promotions can also be used as an incentive. In return, the advertiser receives relevant information from the customer.
Mutual give and take make this form of lead generation a win-win situation for both sides. Because now the provider can advertise the customer in a targeted manner until he can be passed on to sales as a sales qualified to lead to close the deal.
Less qualified leads remain in marketing as Marketing Qualified Leads.
How does the lead management process work?
To represent the lead management process plastic has in addition to the flywheel of the all-in-one platform HubSpot (in which the customer is placed at the centre of all sales, marketing and service activities) commonly called the sales funnel (Sales Funnel ) proven. It contains several stages in the process of acquiring new leads. At every level, target-oriented content influences the decision of the potential customer.
The individual steps of the lead management process are:
Step 1: Attract prospects.
A potential new customer shows interest in a product or service on the Internet. In this phase of the purchase decision, the prospect only wants to collect information. The task of lead generation is to identify high-quality leads and win them for the provider. Here can Whitepaper generate a more profound interest, interesting articles, video content or podcasts. Annoying advertising, on the other hand, is more likely to drive the user away.
He now decides himself about a possible interaction and voluntarily leaves his contact details to the provider. These serve the company to develop further dialogue. With the creation of an extensive customer database through the entry in a company newsletter, the initial registration on a website, competitions, coupons and discount vouchers, the first goal of lead generation was successful. The potential customer's further interest is aroused; his contact details are available.
Step 2: maintain contacts.
The second step is to reach the next level of the lead management funnel. The successfully generated lead and the entry in the database do not mean that customers are ready to buy. First of all, the interested party must be provided with the right advertising material and information at the right time. It is imperative to adapt the content to the respective customer journey in which the customer is located.
In this part of the sales funnel, the lead is qualified to become a sales-ready buyer. This process is known as lead nurturing, which means something like "maintaining contacts". The goal is to develop skilled and highly qualified leads. Because through them, companies hope for better and shorter conversion processes as well as the best possible return on investment. A marketing department can achieve this, for example, through demos or personal advice.
Step 3: analyze leads.
The third stage of the sales funnel is dedicated to lead scoring. That means finding out how new the contact is in terms of closing a sale. In the scoring process, the further development of the customer profile and the reactions to marketing activities are measured and assessed according to specific quality factors. Ideally, marketing and sales take part in this stage together.
Step 4: Forward prospects and close sales
In the last step, lead routing, the former prospect and later potential customer are handed.
Over to sales. Here, based on the customer data available, a strategy is developed that turns the customer into an actual buyer.
After the purchase is completed, Lead Management uses CRM. The better companies design customer relationship management, the more likely they are to retain new customers.
Note: The funnel method only works if the marketing and sales departments work together in a targeted and seamless manner. The employees of both groups must develop standard requirements and goals, as well as clarify the corresponding procedures.
Step 5: Filter out suitable leads
Lead management software makes it possible to filter out precisely those leads that are of great interest and fit almost perfectly into the customer target group. The so-called lead scoring creates roughly suitable profiles of all points. This enables them to be objectively compared with one another and classified about suitability for sales.
How is a lead management process successfully implemented?
Many entrepreneurs now use their website as a lead generation machine. They offer free added value in downloads such as guides, white papers and checklists in exchange for providing personal data.
At this point at the latest, the lead management process begins – if the previous measures are not supposed to have been in vain. The following considerations must be made for the implementation of lead management:
Marketing automation and CRM: which lead management software suits your organization and who can use it?
Lead generation: How can your website be used strategically to generate leads? What does the sales strategy look like in detail?
Who will be qualified as a lead: Not every point will become a customer. Among the contacts are probably also competitors, students or people who do not fit.
Leads contacted: who makes the first contact and with what aim?
Developing leads further: What actions can you use to retain undecided customers?
The interface between marketing and sales: how and when are leads transferred from marketing to sales? Which interface leads to which lead management CRM system?
Sales support: What content and tools does sales need to develop leads to paying buyers?
Marketing automation and CRM
If lead management is to be used professionally, automated lead generation or a CRM system is of crucial importance.
Lead generation Using
your website as a leading generation machine is one of the most sustainable lead generation practices. If the content is persistently published on your website, which interested parties are looking for and can download by providing personal data, then lead generation starts.
Lead qualification/lead scoring
Not all leads generated are suitable leads. Good leads are qualified, unsuitable ones are filtered out. If the number of points is low, manual qualification is best. Automated lead scoring is worthwhile for larger quantities. A requirement by hand is successful much faster, as the marketing automation software first has to collect data over a more extended period for automatic lead scoring.
Developing leads further (lead nurturing)
If a lead still needs time to make a purchase decision, it receives an automated workflow. In this way, the edge gets specific information several times as a decision-making aid.
The interface between marketing and sales
Seamless collaboration between marketing and sales is essential for the functioning of lead management. Both areas of the company must jointly establish rules to be observed for the correct handling of leads so that sales measures can take effect.
If leads are passed on to sales too early, and pressure is built up, the point is scared away – or sales are frustrated because they are contacting leads who are not yet ready to buy.
Sales enablement
Suppose the handover to sales went smoothly and marketing automation and CRM are already in use. In that case, you should consider how transactions can be supported with content and tools so that the purchase can be concluded.
Support with content: videos, case studies, podcasts, email templates, white papers, product folders, etc.
Support with tools: prospecting tool, meeting tool, deal management tool, etc.
Conclusion
The term lead management sounds more complicated than it is at first. The classic methods have become inefficient due to digitization. That is why new ways have to be explored when generating leads. Competent lead management replaces the analogous strategies in general customer acquisition. In addition to products and services, many individual details and measures play a role.
The implementation of lead management software causes costs, but these should be understood as a worthwhile investment. Because ultimately, lead management delivers more qualified leads and productivity if the content, tools and processes are used correctly. Also, it increases the efficiency of marketing and sales in the long term and thus improves sales, profits and, last but not least, the value of a company.