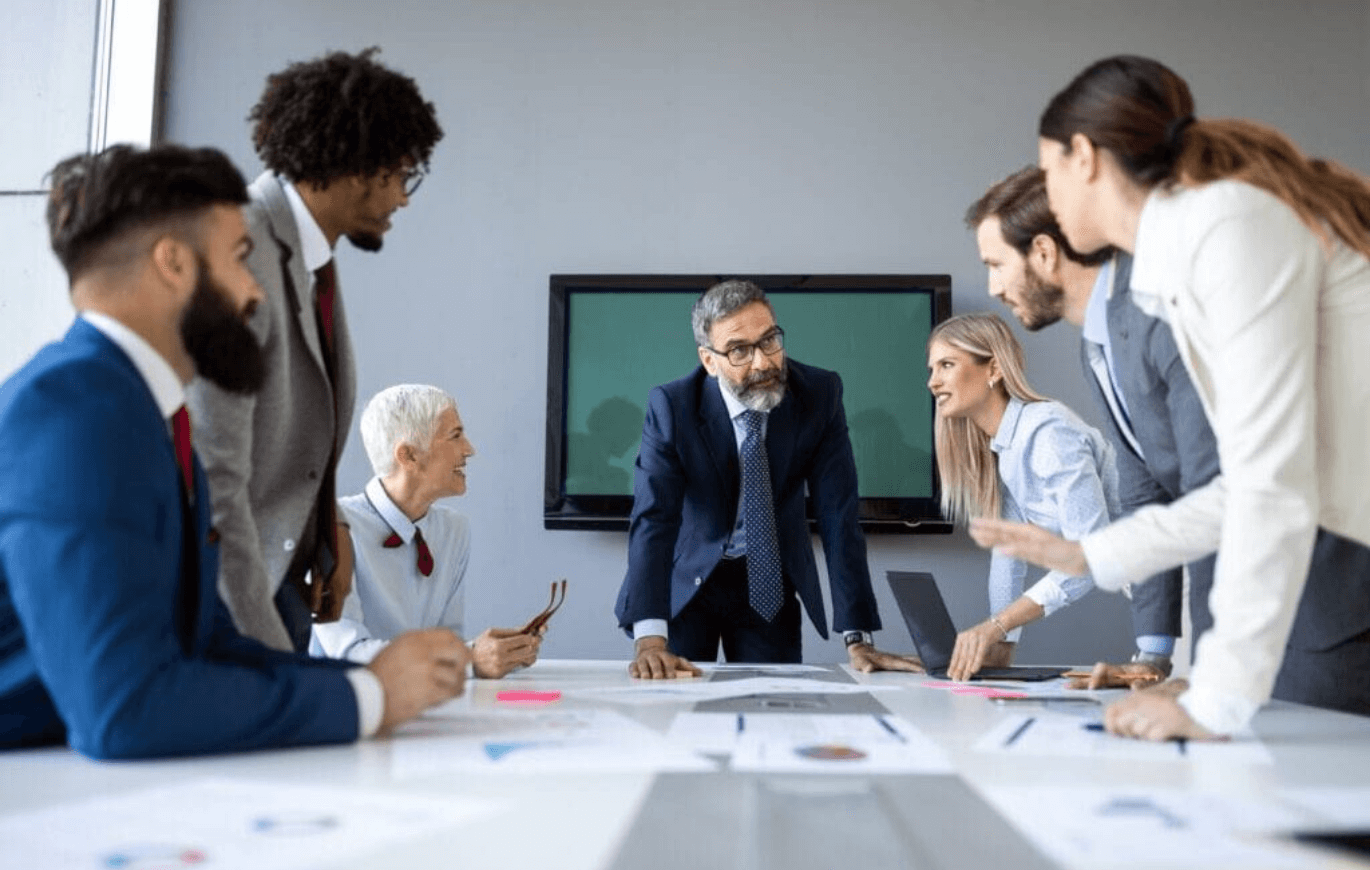 Over the passage of time leads generation techniques have changed and in the last 10 years or so, inbound marketing has gained intense momentum and time and time again has proven itself to be a great means for the generation of leads and acquiring customers, sustainably, helping you hit all your profit goals, as well as widening your consumer pool.
Inbound marketing is an exceedingly holistic, consumer-centric approach that allows you to be able to vamp your content and highlight as well as emphasize upon it. This could be achieved on your website, in turn attracting numerous consumers and buyers towards your products and services, all from the comfort of their homes – online. This process then goes on to convert them into leads, now allowing you to close more deals, and get ahead of the competition.  
It perfectly aligns itself with the manner through which people purchase services and products in the modern, digital environment, holding itself to be applicable in both B2B leads generation, as well as, B2C leads generation circumstances.
Let's move on to a highly critical question – now what if you don't have a marketing department or your marketing team doesn't practice inbound marketing? What if you are left to generate your own sales leads?
So, what's the confusion all about? What really is a sales lead? A sales lead can be an individual or a business, who can buy your services. Such a lead is typically targeted through marketing and advertising, referrals, social media, networking and outreach, product trials, or consultations. A lead will not become a full-blown prospect until and unless they have been declared fit through means of a certain level of interest, and the profile of a potential, interested customer.
Numerous sales professionals really don't possess the marketing support to rely on a steady flow of inbound leads, but still have to fulfill requirements and meet their goals. This is why, luckily, the inbound sales methodology offers many valuable ways to fulfill that need and proceed, taking your business to new heights.
 Given below are tested and tried ways you can start to generate inbound sales leads on your own and get ahead!
Inbound sales leads are basically, a way of identifying and connecting with potential consumers by actually leveraging the strong inbound mindset of building a foundation for relationships way before someone is ready to buy. It is an entire process, step by step.
If you look around, most successful sales professionals will already be implementing some intimate version of solution selling – it's what makes them successful.The differentiating factor for them is that they know sales are largely about consulting around the prospect's problems, not just closing the deal. It's about letting the prospect define the pace, to get them ready, and to get them to trust the process while at the same time offering education, insight and advice as a way to build confidence and trust. This creates a safe space for the client, and makes it easy and safe for a client. Here are a few methods you can use to make it scalable and efficient, all on your own.
GENERATE SALES LEADS USING THE FOLLOWING LEADS GENERATION TECHNIQUES
We cannot stress on this enough – Optimize your social media profiles to be more appealing to potential buyers online!
Target prospects you can help on relevant social media networks.
Post a blog article on LinkedIn with an offer for a 15-minute consultation – this works wonders.
Ask your current customers for referrals – don't be shy.
Work within your personal network, and engage broadly to identify potential leads.
Don't hold back – actively engage with new leads at networking events.
Revisit closed/lost opportunities.
Implement an email sequence.
Contribute informative articles to other websites and blogs, contribute meaningfully.
Make sure to include a meeting scheduler on your website.
Engage with live chat users.
Lead an online workshop or seminar.
OPTIMIZE YOUR SOCIAL MEDIA PROFILES
This one of the popular leads generation techniques and it's very important. Do not underestimate the power of social media, in this digital age. Think about it – When was the last time you actually updated your LinkedIn or Twitter profile? Keep in mind, that updating these platforms and keeping your social media profiles fresh, up to date and remaining tech savvy is a great way to bring in more leads, and expand business horizons.
The absolute best social media platform, which also serves to be exceedingly beneficial to salespersons, Is LinkedIn. Make your profile truly stand out in a saturated market, potentially aim for showing up in a greater number of search queries,  by drafting a stellar LinkedIn headline and descriptive summary that tells those who visit your profile exactly what you do and who you serve, in a few, concise words. This will take you a long way.
Twitter is another social media platform that you can mold to your benefit. Here, sales people have the absolute freedom to connect with leads and generate vast interest in your business. To get the most out of your Twitter profile make sure you have a highly professional profile photo, ensure you tag your company's account, include a link to your various profiles, and try including a few hashtags that are relevant to your buyers.
Making these simple changes to your social media profiles, takes you way ahead, and puts you in the spotlight, placing you in a better position to show up, and get marked in the search results of potential buyers, making it even easier to connect.
SOCIAL MEDIA LEADS GENERATION TECHNIQUES  
Even though most sales people operate and are on LinkedIn, but they may not be using it to its full power, for the generation of top-of-the-funnel activity. It is a sales person's dream to be able to connect in a high-value, low-effort way to find, and target interested prospects, and social media is best way to do so.
A few quick leads generation techniques to leverage your social media presence for lead generation, that are your path to success:
Remember – try to connect with as many people as you possibly can. So basically, the greater number of connections you have, the wider and more impactful your reach will be. You absolutely don't have to be best friends with the people you connect to, merely connections can be amongst the best for potential prospects.
Post constantly and regularly in the "Share an Update" section you're currently looking to identify and help a specific type of prospect with a specific type of problem by a specific date.
Get three stellar recommendations from any of your current clients demonstrating high-quality work that can later vouch for your value, professionalism, and effectiveness.
You get extra credit if you're able to broaden your professional brand to Facebook for Business, Twitter and Snapchat. Whereas this does significantly increase the amount of work involved, it pays off a lot more in the long run.
Also, remember to post a blog article on LinkedIn with an offer for a 15-minute consultation.
Ask your current customers for referrals.
In the entire lifetime of our work in helping digital agencies fill their sales funnel, we make it a point to frequently ask our clients the last time they pinged their current clients, thanked them for their business, and asked for help in generating more business – and just showed any signs of appreciation, and gave back.
Everyone will agree that referrals are effective, but for some reason, it's always something that's proves to be hard in terms of implementing it effectively. You can choose to follow the seven steps below to get started:
Remember to always check with your account manager, and make sure the customer is satisfied and happy with your service. And if you find out that they're not, just set up a call anyway to see how you can make things better, and improve your business. Take constructive criticism in stride.
Call the client with a phone and an email and ask for a 10-minute conversation.
Remember to thank the client for their business, explain that you extremely value their relationship and you're always interested in making it more valuable to your client.
Ask if there are any other contacts or companies they can think of that would be interested in the same level of service.
Be sure to obtain the name, phone number, and email of the contact, and why your client thinks it is a good fit.
Remember to ask them to link you up with a quick introduction email.
Make sure you work with your personal network to identify potential leads.
Working with your personal network is another sometimes-overlooked option that is fairly easy to get started with because you have built-in trust, and people who are ready to stand by you and support you.
The key is so tremendously simple — if you're at the point in your relationship where you can talk business, let potentially useful acquaintances know. Identify the type of company you're looking for, and don't be shy to send in an email they can forward to make the connection.
Of course, mixing your personal and professional lives like this needs to be extremely effective and respectful — but it is a great way of broadening your reach.
Actively engaging with new leads at major events
When possible, attending these events should be an integral part of the way you conduct business because they're a great way to grow your reach and potentially ramp up business and also important to remain aware of the latest leads generation techniques .