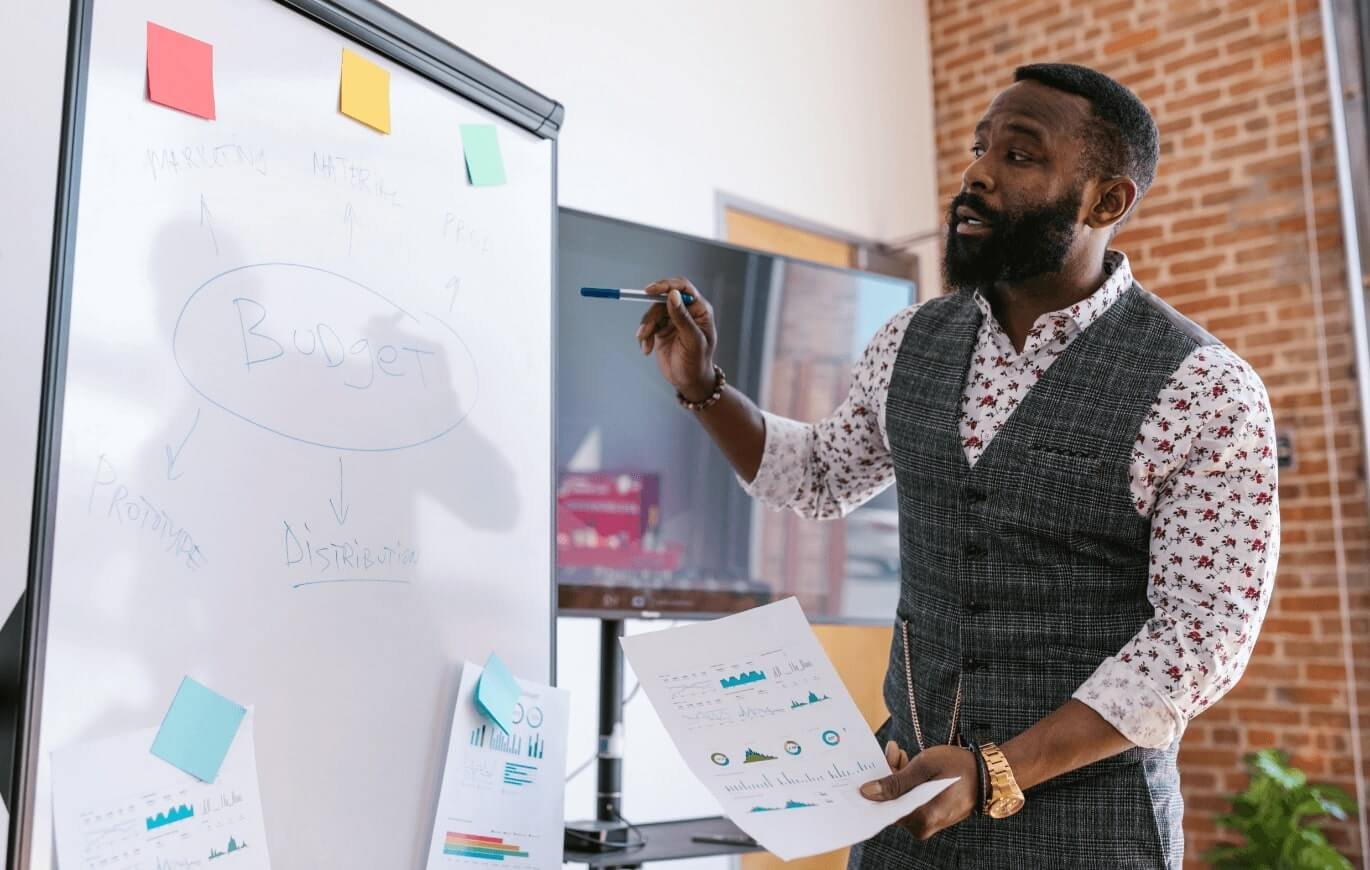 The current Pandemic has taken the entire world by storm. Where lives have been affected, so have businesses. With office closures, and money pouring out of enterprises, companies have been forced to downsize employees. 
So, we ask you this question – Is the Pandemic impacting your sales team? Regardless of the size of your company, chances are, it too has suffered through the crisis. We've had to revamp how we work, significantly, sales teams – that have had to adjust to consumer behavior change. 
Perhaps the thought of onboarding a reliable lead generation partner has crossed your mind – to be able to motivate and empower your team and brainstorm stellar solutions for your enterprise. However, you may be hesitant due to all the logistics involved. 
Certain phases are critical to the health of your business. So, what should you be doing right now? Weathering out the storm? Or reaching out to a lead generation partner, with years of expertise, to shake things up a bit, and gain the full return on your investment?
We'll walk you through it systematically. Listed below are some of the telling signs that you need to pair up with a lead generation company. 
COOK FOOD, TEACH IT, OR SELL IT.
If you are a good cook or someone passionate about cooking, you can use your skills to earn money in two ways. Either you teach others how to cook, or you sell what you cook. It is a good online business to make videos of cooking food and uploading it on your social media (such as YouTube, Instagram, or Facebook). These videos come in handy for those who want to learn how to cook advanced or straightforward recipes at home. All the additional skills needed for making these videos are good camera and editing skills. Moreover, you can also cook food to send it to various places like people prefer homemade lunch in schools and offices. Many platforms now allow you to cook food and sell it to customers provided by that platform. Cooking is an excellent online business. People will never stop eating. Hence, it is a business that will never be out of the market.
People have been internet addicts. They want everything to be available on the internet to sit comfortably in their homes and shop online. Therefore, an online shopping store is an excellent idea for an online business.
The online shopping store can sell anything from food-related items to clothing, accessories, furniture, etc. With these stores in trend, starting an online store can be very profitable. All you need to do is get the products at wholesale price and sell it with a margin of profit. Some of the products that can be sold online are:
Clothes, especially kids' clothes.
Accessories like bags, jewelry, and other products.
Home and Kitchen products.
Electronics.
Paintings and Home décor.
Hair and Make-up product.
ONLINE TEACHING AND TUTORING
If you are good at academics, you can pass on your knowledge to other people through 
online teaching
 and tutoring. The covid situation revealed the pressing need for virtual academies and tuition centers, so education does not stop. Many platforms allow you to tutor children online through platforms like Zoom and Google Meet, etc. All you need to sell this service online is a stable internet connection and tech knowledge. Then, you can reach the students directly or get yourself registered to any of the B2C platforms.
Fitness consultancy and workout tutorials
Many people in Pakistan can not afford to go to the gym due to either money or time constraints. Therefore, it is challenging for women to go to the gym to exercise. Therefore, if you are passionate about fitness and have done a course or two, you can start selling your knowledge online. 
You can either make videos and upload them on social media or start a workout program online. These programs are usually complemented with diet plans as well. There is a considerable amount of money in the online fitness consultancy business. 
Writing and Search Engine Optimization
Writing is an art that not everyone can master. However, if you are an articulated writer, your demand in the market is very high. You can either sell this skill to companies that need content writers or do freelancing for students. 
Search Engine Optimization is a skill that earns companies organic customers. Therefore, investment in SEO is on a hike. However, if you are a writer who can also understand SEO, you can sell this skill individually or get yourself associated with a company that offers these services.
An increase in online businesses calls for a shift in the traditional market practices. For this reason, digital marketing is dominating the market. Moreover, this service can be offered virtually. Therefore, if you are someone who masters the art of digital marketing, you can sell this service online. 
Young students suffer significantly thinking about decisions they should be taking in their lives. Finding yourself the right career is essential; one step can either make it or break it. Therefore, there is a growing demand for career counseling. 
You can create your page or get yourself associated with a business that offers career counseling. 
Academia is becoming significant over time. Producing discourse is the primary objective of Academia, and research is very crucial for this purpose. If you are brilliant in research, your skills can come in handy for many people or companies. 
Research takes a lot of time and energy, which is why this work is often outsourced. However, all you need to start this business is the know-how of research techniques, a stable internet, and access to various data-selling websites. 
All the gigs mentioned above are an excellent idea for starting an online business. Still, you need to understand that commitment and consistency are preeminent in addition to owning a skill. There are a plethora of business ideas but how to implement these ideas makes a difference. In addition, these skills can be put out in the market with great branding to garner considerable attention and attract customers.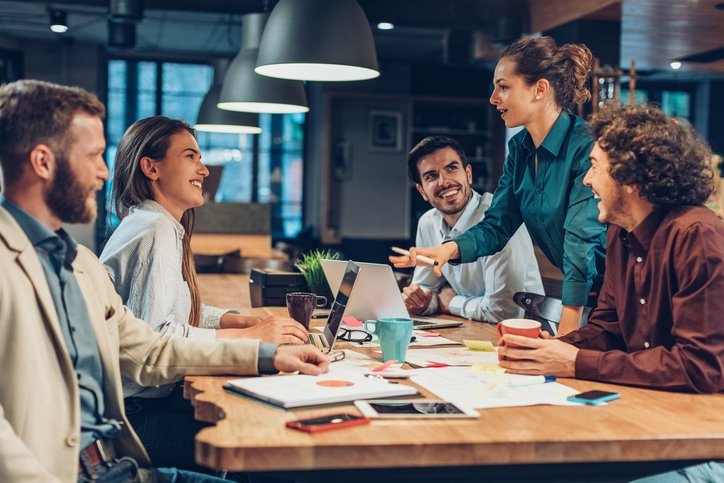 SMALL BUSINESS IDEAS IN PAKISTAN
Businesses in Pakistan are on the boom. We have started moving towards the approach of creating jobs. Entrepreneurship is a concept that has begun to gain popularity in recent times. The covid outbreak led to a wave of downsizing in various companies which had to cut down their employees to overcome their financial problems. In these challenging times, those owning small businesses had a sigh of relief.
Some of the small business ideas in Pakistan are:
Clothing.
Photography
Event Management
Photography and Videography
Blogging
Digital Marketing
Graphic Designing
E-Commerce Websites
The business above ideas is in incredibly colossal demand all across the globe. With high demand, these businesses promise a huge profit market. Luckily, all these can be started with small investments, and these businesses can be expanded over time.