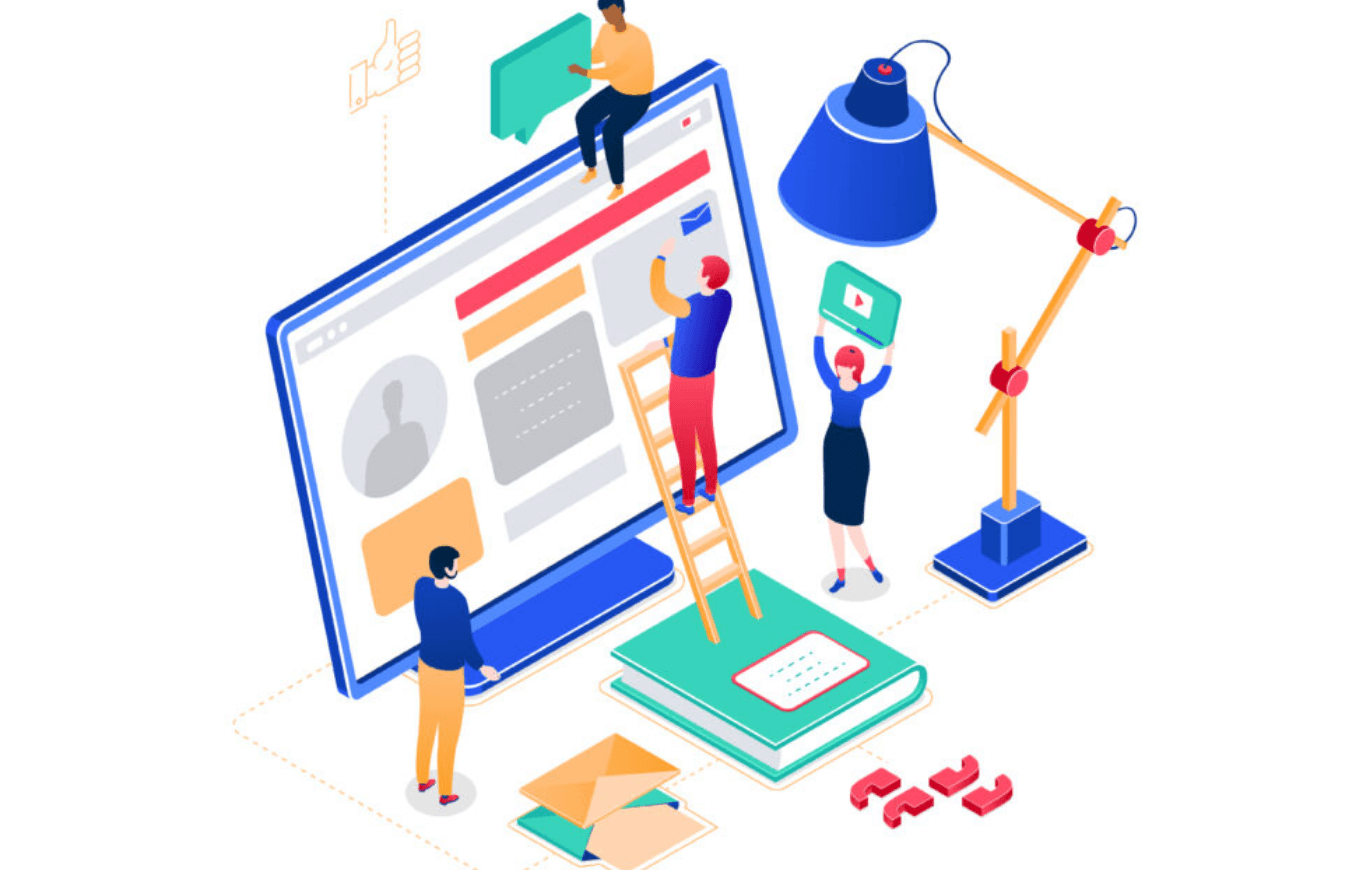 Whether you are aware of it or blissfully unaware, social media tactics for lead generation will typically already be a part of your entire marketing strategy if you're working professionally as a marketer. It's too good of an option to pass up on.
For all marketers that are willing to take the next step and branch out well beyond brand awareness and engagement, social media lead generation is exactly what they've been missing and need to get on with immediately. Once you start collecting leads on social media, you'll be able to target people that are truly interested in your company, and will potentially buy your product or service. Perhaps even more importantly, these leads will allow you to remain in contact with people who could turn into potential customers—whether it's to make a special offer or share news – all good for your business.
This specific blog post covers everything for people looking to take their social media marketing to the next level, and elevate their strategy. If you're entirely new to the concept of social media leads and aren't exactly sure what you're dealing with, treat this article as a back study or homework for when you do really start. For anyone else who might be reading, this article will offer a refreshing insight into several of the latest tactics that marketers are using, updates on social media, and how to earn higher quality leads in general.
In fact, when we get down to it and it comes to improving lead quality, most marketers will completely agree that social media marketing is the best way to go, and will truly leverage your business over the existing market.
WHAT IS A SOCIAL MEDIA LEAD?
A lead can typically be described as any information that someone willingly shares with you, which you can then further use to follow up with them or just drop an email. This categorically does includes names, email addresses, occupations, employers, or any other information that a social media user shares with you – with consent, and that you use to reach out to them.
Before we proceed with the article, we're going to try and simplify some of the daunting lead generation terms and lingo we've gotten used to over the years, to make it easier for you to understand social media leads and put the pieces together.  
SOCIAL MEDIA LEAD GENERATION
In a simple world, social media tactics for lead generation is merely defined by any activity undertaken on various, existing social platforms to collect and target new leads.
SOCIAL MEDIA TACTICS FOR GENERATION AND  LEAD NURTURING
Good marketers will proceed to nurture their leads, once a social media lead has been generated. This does include spanning the consumer journey, and guiding them through it – in other terms, it is what marketers would coin the sales funnel.
SOCIAL MEDIA LEAD CONVERTING
Last, but not least comes the stage of collecting social media leads, which is what we will now term converting. As evident by the name, this is marked by the process of turning potential customers into paying customers.
WHAT'S A QUALITY SOCIAL MEDIA LEAD?
This is largely subjective. However one chooses to define a quality lead will depend forevermore on your industry, and nature of business, as well as your campaign, and long term goals.
It is however, worthwhile to keep in mind that when the matter boils down to generating social media leads, quality will always, exponentially, matter more, and hold more weight than quantity.
WHAT IS THE LEADING SOCIAL MEDIA PLATFORM FOR GENERATING LEADS?
Again, this is a question you can answer best. The best platform for generating leads is the platform your customers are already using. Having said that, most people will agree that Facebook is the best site for social media lead generation.
 And you ask, why? Well, for starters, more than 2.45 billion people across the world use Facebook every month, and it is one of the oldest social media networking sites —therefore, earning it the title of the social media platform with the largest population. Facebook will also go on to offer you some of the sharpest, and top quality tools to collect leads on its platform, most of which are cost free.
This however, doesn't entail that marketers should only feel the need to use Facebook and completely cut out other social media sites. Certain markers claim that LinkedIn does in real time generate more than two times as many leads in comparison to other social channels.
Before you launch a social media campaign, you need to be sure of your demographics and what exactly you're pursuing on different platforms. If they line up with your target market, it's definitely a good fit.
OBTAINING MORE LEADS ON SOCIAL MEDIA
Here's how to get more leads on social media, and how you will invariably see results.
Before you begin mapping out your next social media lead venture, ensure that's everything is in place for you to be able to collect leads organically in the first place, that's extremely important. Your profile should be a centered platform, that is able to answer consumer questions and can provide the means for customers to contact you, sign up for your newsletter, shop, and anything else that you have to offer.
PROVIDE CONTACT INFORMATION
Your contact details are the one thing that should be readily available on your profile, and no one should have to dig them out of a ditch. But before you integrate them, you need to be able to make sure that you can handle the load of customer support inquiries, on whatever contact platforms you are providing.
CREATE CALL-TO-ACTION BUTTONS
Depending entirely on your goal, different platforms will offer unique profile features, and can aid you in their own exclusive ways. No two platforms can be the same so you need to master that front initially.
Remember, whenever you're not provided with highly specific tools, always just include a link to your bio. On Instagram, this space is often used wrongfully or for other purposes, but you can always just take your business to another valued platform like tools that can be used on Twitter, LinkedIn, and Pinterest, too. If possible for you, remember to add a call-to-action icon so people know why they should click, and what exactly they should be expecting to find.
Content is your best friend, remember that. Without compelling content, you won't be able to collect any leads. It's really that simple.
Remember, everyone on social media is in it for the attention. Everyone wants people to visit their services, and their products. No one wants to share. And attention spans nowadays with instant gratification, are shorter than ever. Images need to be sharp, concise and all of your copy content needs to blaze forth. If your true goal is to generate leads, then make sure you're tailoring your brand image and your creative aspect to support it.
Now with click-worthy content in place, you just need to make sure that people actually have a place to click. Wherever possible, make sure each post has a clear link and tempting call-to-action – making the process easier for them, makes acquiring leads easier for you.
Here are some more clickable options available across different platforms:
DESIGN USER-FRIENDLY LANDING PAGES
If you've finally convinced someone to quickly tap on your link, don't disappoint them with a sloppy landing page, and send all that effort to waste. In today's world, first impressions are everything.
On the primary, the landing page has to be relevant. If you've lured someone into it, and that person is expecting to find a certain product or specific information which you have previously advertised, when they click on your link, it should be there. With no relevant content, it's easier for someone to simply click off your page, and close a window – casting your business aside.
A stellar landing page will be visually seamless, highly readable and easily scannable. It should provide users with a clear path, and attempt to be as personal, appealing and attractive as possible.
If your landing page involves a form, best make it as non complex as possible. Each question you continue to add reduces the odds of someone actually finishing it – this is not a research paper for your thesis, remember that.
If possible for you, try to pre-fill as much information as you have available. Doing this increases the chances of someone completing the form, and creates a highly proficient first impression.
When you've exhausted all your organic lead collection measures, or if you would like to add an extra oomph to those efforts, you're presented with social lead ads – a valuable tool.
Facebook offers a specific lead ad format for marketers, which is highly professional in nature. Lead ads on Facebook are, to the core of them, promoted forms. Leads collected by these ads will then be synced directly to your customer management system or downloaded so that your sales team has ready access and can follow up accordingly. Facebook's retargeting tools are especially handy, and prove invaluable when we turn towards the process of lead nurturing.
Much like Facebook, Instagram, too, offers lead ads which has been designed keeping in marketers in mind, and specifically aims to help marketers collect information. Like Facebook, Instagram offers the same option to partially pre-fill forms. Email address, full name, phone number, and gender sections can all be pre-completed in these ads, that depends entirely on you.