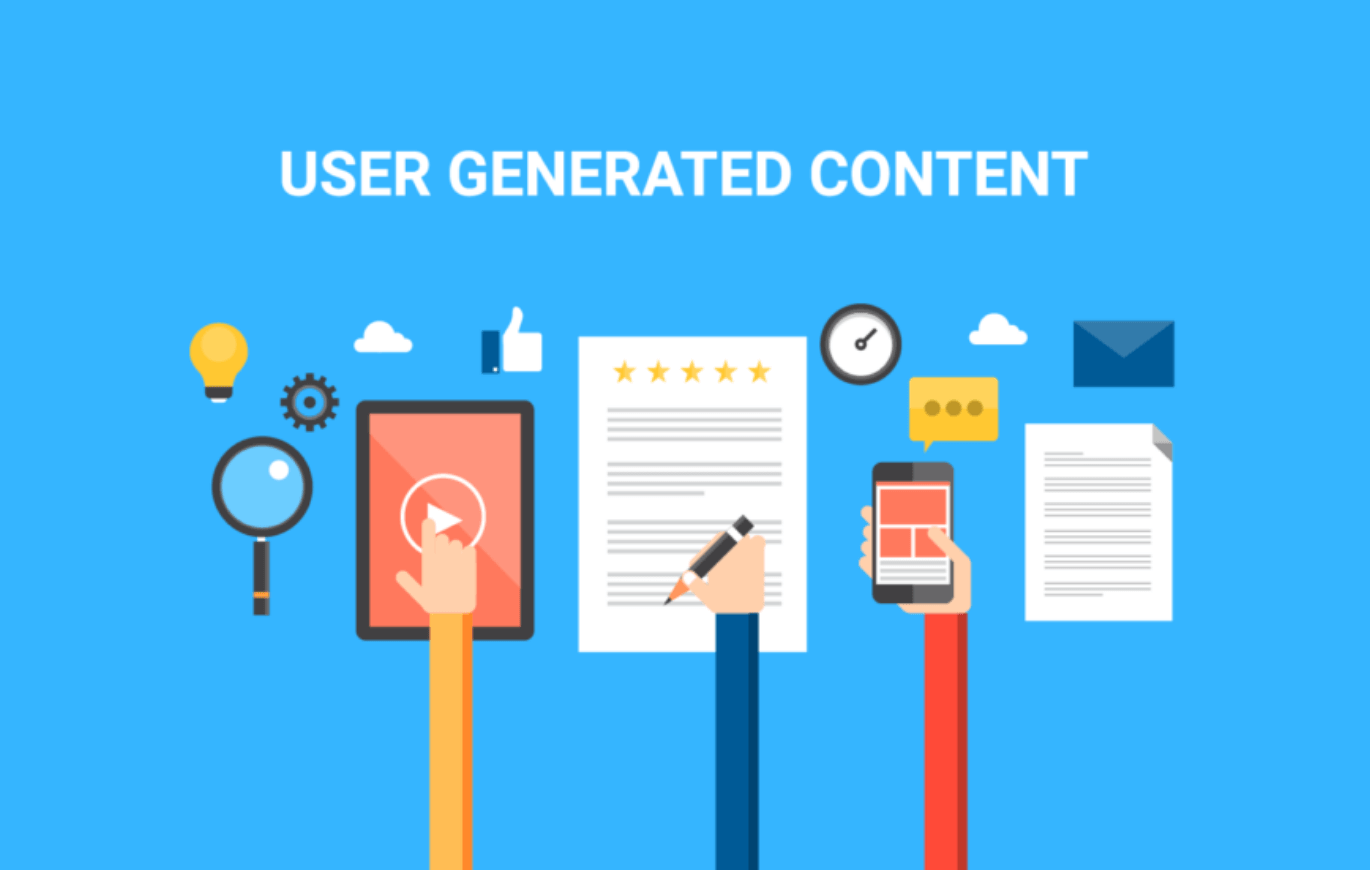 User generated content (UGC) or user driven content stands for content that is not created by a website operator or company, but by the users themselves. User-generated content can be, for example, images, ratings, comments, blog articles, lexicon articles or video clips.
DETAILED EXPLANATION:
 User generated content means that users publish content online. The user-generated content describes a reversal of the single-track transmitter-receiver communication to a partnership-based exchange with the users. It is true that for so many years, there has been content that was produced by the user instead of the actual content creator, such as letters to the editor. But with the advent of the social web, user generated content has become more common and diverse.
The Internet and social media channels such as Twitter, Facebook, YouTube and Pinterest have opened up numerous open doors for clients to make content on any theme. The user writes z. B. Blog articles, shoot video cuts, share infographics and create designs. Further examples of user-generated content on the social web include reviews, restaurant reviews, comments and lexicon articles such as on Wikipedia.
User-generated content can also be used as a strategic brand management tool. For example, companies can specifically call on users to create content for their brand (for example, in participatory competitions). Or companies try to use crowdsourcing to encourage users to submit suggestions, for example, to gain ideas for new products. This has the advantage that users deal more closely with a brand and identify with the company. In addition, the so-called Word of Mouth is the best advertisement for a company.
User-generated content is not only used as a strategic instrument in brand management but also specifically in online marketing. Search engines like Google incorporate user signals such as ratings and comments into their ranking. Google plays z. B. Product reviews in the SERP User-generated content can, therefore, lead to an improvement in the SEO ranking.
Why do users create user generated content? There are various motivations behind this. Inken Kuhlmann from HubSpot looked at What drives the user to create user generated content; often, there is an intrinsic motivation for creating content.
In the meantime, more than 40 million entries in the online encyclopedia Wikipedia have been written completely free of charge. Many companies also have a loyal following, who provide feedback and suggestions for improvement or act as brand ambassadors in social media channels.
However, it is common in advertising campaigns to offer an incentive in the form of a reward for content created by users, such as a prize or a prize.
EXAMPLES OF USER-GENERATED CONTENT
 At the "Burger Battle", the fast-food chain McDonald's had users create their own burgers. Over 180,000 burger creations were submitted to the competition, which was also broadcast via social media. McDonald's let the community vote on the winners.
ADVANTAGES OF USER GENERATED CONTENT
 User generated content offers a number of advantages for companies:
UGC is authentic and believable

UGC helps to retain customers

UGC can generate a greater range

UGC can help make brands better known

UGC can help improve the image

By involving the users, stronger identification with the company is achieved.

UGC is an inexpensive content
But user generated content has a problem: control is passed on to the user. Shitstorms are particularly dangerous for companies on the social web. Companies like Nestlé and Henkel have already had to deal with shitstorms as part of user-generated content campaigns.
With regard to user-generated content, companies, therefore, need a well-thought-out strategy and appropriate resources in order to deal with negative statements and to react to them in a targeted manner.
LEGAL ASPECTS OF USER GENERATED CONTENT.
 User-generated content can cause legal violations, for example, in the areas of copyright or personal rights. One problem is the large anonymity of users on the social web. For example, users can upload images and videos to platforms for which they do not have the usage rights or which are even illegal.
Here, lawyers advise platform operators to specify in terms of use or terms and conditions as precisely as possible what users are legally allowed or not. In addition, it should always be clear that it is user-generated content.
CONCLUSION:
With user-generated content, companies and the media do not act as creators of content, but rather the users themselves provide content on all possible topics and in various formats. User-generated content ranges from Facebook posts and tweets to encyclopedia articles to text, image or video contributions on blogging platforms such as Tumblr. In the social web, users can share photos and graphics on Pinterest and Instagram, for example. You can upload video clips you have produced yourself on video platforms such as YouTube and Vimeo.
There is also user generated content that is created by users for brands. Most of the time, companies activate consumers via interactive campaigns on the social web and offer a reward for this. One of the advantages of user-generated content campaigns is that users engage with a brand, and a high level of involvement is achieved. Ratings and comments from users also play an important role in search engine optimization and can ensure a better SEO ranking