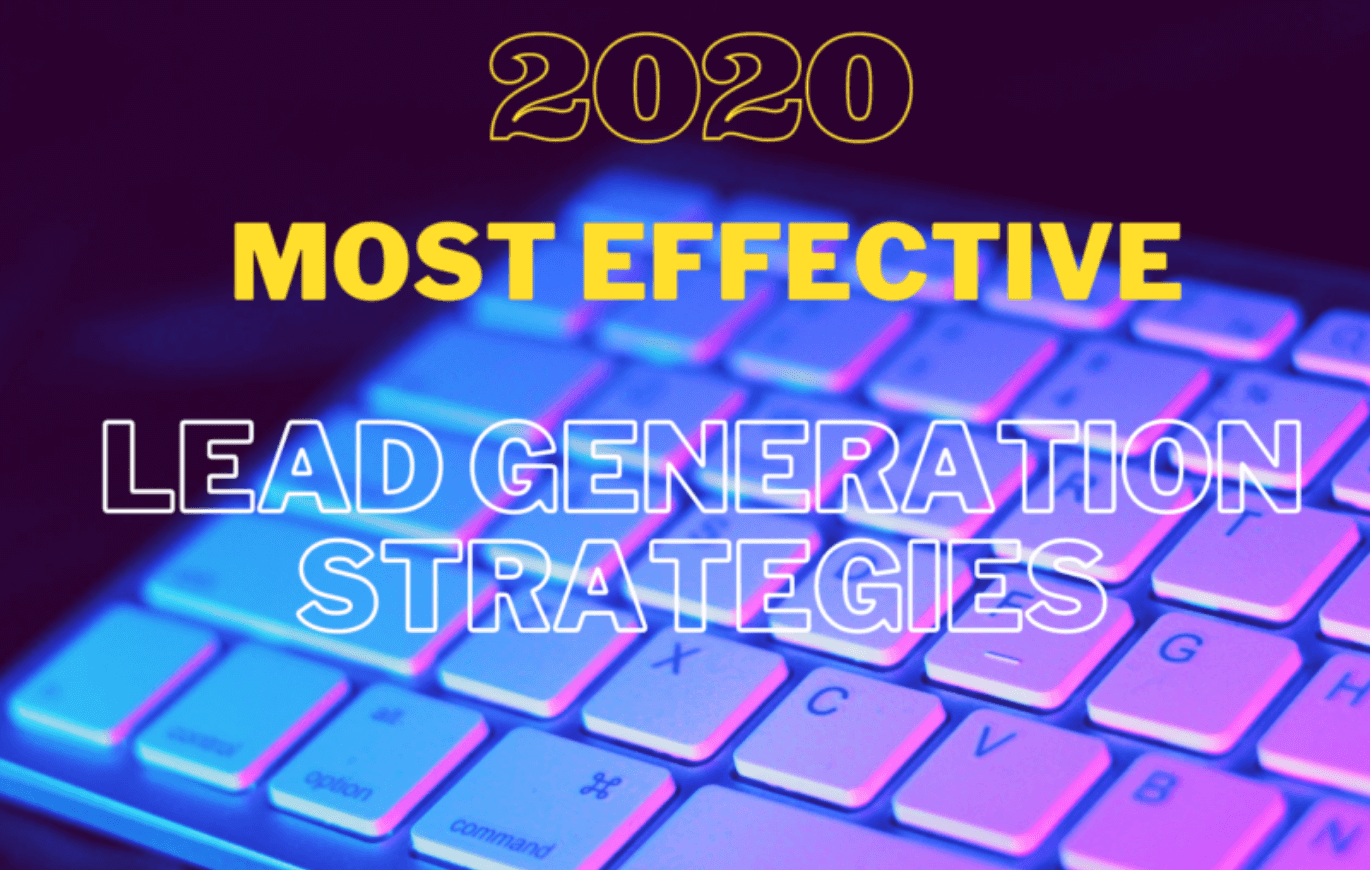 Lead generation is incredibly important for marketing professionals and businesses who wish to grow. Increasing leads means raising brand awareness, understanding and customer interest in your products and services, nurturing potential customers through the advertising and marketing funnel and right into your sales pipeline. If succeeded, lead generation strategies create strong relationship with quality clients who invest in your organisation for a long time.
Here we provide most efficient lead generation strategies so you can enhance your efforts to attract and convert leads into customers.
WHAT IS LEAD?
A Lead is any person or individual who shows interest in the company's product or service.
The interest in the company's service can be expressed by sharing contact information i.e to attend a webinar, to download a free guide, to sign up for your newsletter, or from a social media handle.
Depending on the company, the meaning of the term "lead" may differ. For some companies, a "lead" is a call already established to a potential client, whereas various other organizations consider a "lead" to be any kind of sales call. However, what remains the same is that a lead will potentially come to be a future customer. Sales groups consequently have a responsibility to generate the maximum amount of leads to keep a good conversion rate.
For example, you organize a website, a lead will be anybody that has generally filled out your web form to download a gated content, despite the fact that they don't have any intention to buy your product. Such leads are expected to obtain branded connections from your website, which is also known as lead nurturing and chances exist that a lead will potentially become your future customer.
LEAD GENERATION
Lead generation is the process of filling your sales funnel by people who are interested in your business. It's the way that you attract people and they allow you to contact them or re-market them for your product or service.
If you are a marketer and also have to inform someone that is not marketing savvy what you do, you probably tell them that you discover ways to draw more individuals to your service. Lead generation increases on this idea to become: Finding ways to make a person interested in your company and also make them want to request more information from you.
Lead Generation usually uses digital platforms and has actually been undertaking significant changes in recent times from the increase of new online as well as social strategies. In particular, the abundance of information easily offered online has resulted in the surge of the "self-directed buyer" and also with the introduction of new techniques to generate quality leads before passing them to sales.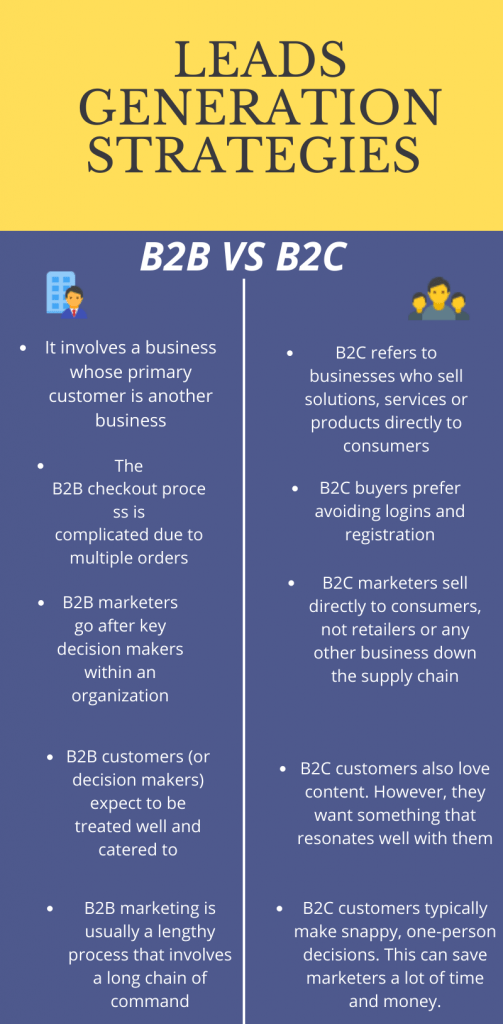 B2B LEAD GENERATION
The process of acquiring new leads or clients for your B2B business (the company that offers and sells to another business rather than any consumer). Generating new leads is a vital part of any B2B business as, to grow, you need new customers to generate more revenue. More leads mean more potential customers for your business.
STRATEGIES FOR GENERATING B2B LEADS EMAIL MARKETING TECHNIQUES TO CREATE B2B LEADS
Email is just one of the smallest online marketing channels that have actually stood the test of time. Actually, e-mail is over 30 years old, and it still defeats the leading channels on lots of B2B marketing listings of B2B lead generation techniques.
Email is a foundation and also an essential element of every marketing campaign. Whether you are hosting an event, sending out a brand-new piece of content, promoting a brand-new solution offering, or staying in touch with clients, email should be one of your main sources of communication. According to MarketingSherpa, one of the most previously owned list-building methods is e-mail advertising and marketing, with 81% of participants recommending it as the most effective channel. By putting your web content in front of leads, you can discover people who might not be looking for you.
CONTENT MARKETING TECHNIQUES TO GENERATE B2B LEADS
According to a study from Cision, 70% of users on the internet discover through web content prior to acquiring an item compared to traditional advertisements.
B2B decision-makers no longer depend on marketers to notify them about products and also a separate study by CSO Insights says that 70% of B2B purchasers prefer self-learning in the early stages of the buying process.
In other words, individuals making the calls on whether to do business with you, trust themselves greater than any kind of ad or advertising message– and this needs to be showing in your B2B content marketing strategies.
DEVELOP AN EFFECTIVE WEBINAR STRATEGIES
When 91% of B2B professionals state webinars are their favorite type of educational web content because you have to listen to your target audience. Webinars consistently top lists of the most efficient B2B content form however running a webinar strategy can call for a great deal of job.
To this particular day, the automated webinar method remains one of our most effective list building approaches as well as it did 90% of the work years ago. Now, all that we require to do is keep track of efficiency, make the occasional tweak where required and see the leads roll in.
TRANSFORM YOUR BLOG POST INTO DETAILED GUIDES
These are traditional lead generation strategies however you'll see exactly how we kick things up instantly. The thing regarding this approach is that you're already investing time, money and effort into creating content for your website, blog, third-party sites, social media platforms and more.
You want to maximize that financial investment.
So it only makes sense to take that content, gather it in specific groups and after that transform it into a bigger piece of content. For instance, all of your blog posts on business management can be combined right into an in-depth guide of business management– something business owners are most likely to be interested in downloading.
INCLUDE DYNAMIC CTA TO YOUR POST
Creating in-depth guides is one point however maximizing the number of downloads is something else. These lead generation strategies are developed to assist you to turn more blog readers right into e-mail leads and also it makes use of the downloadable guides you created earlier.
The reason this method is so vital that you wish to transform as many blog readers as possible into leads instead of just letting them go back to the search or whichever social networks they were previously using.
What you're most likely to do now is to add CTAs on your blog post, triggering viewers to download your extensive guide on the exact same subject. Once more, you're making use of their interest they've currently demonstrated as well as creating a path for them to attain more in-depth info.
Most importantly, you can automate this so that CTAs aiming towards the relevant guide are instantly placed in each blog post, depending upon the topic/category you define before publishing.
PACK YOUR CONTENT WITH INFORMATION & SHAREABLE SUGGESTIONS
Back in 2010, you might nearly publish anything and it would rank easily if you got the technological SEO fundamentals right and aimed a few links to your web page. Things are really different in 2020 and you actually need to make your place in the SERPs nowadays.
One thing that hasn't transformed is that links continue to be among one of the most essential ranking factors, as verified by Google itself in 2016 and different researches since– such as this one from Backlinko (2020 ).
One of the most reliable ways of creating the links you need to get your web pages in position # 1 is to pack your web content loaded with data, statistics as well as third-party referrals from trusted resources.
This makes it simple for Google's algorithm to confirm the validity and accuracy of your content and it additionally makes it more link-worthy as well as shareable to individuals.
PERSONALIZE YOUR LANDING WEB PAGES TO MATCH SEARCH INTENT
With your Google Ads campaigns bringing in highly relevant web traffic, you can raise the probability of creating leads by customizing your landing web pages to match the keywords they used to find your company.
Unbounce gives an excellent feature for this, which is called Dynamic Text Replacement. What this does is match the content on your landing web pages to the copy of your ads to make sure site visitors find what they're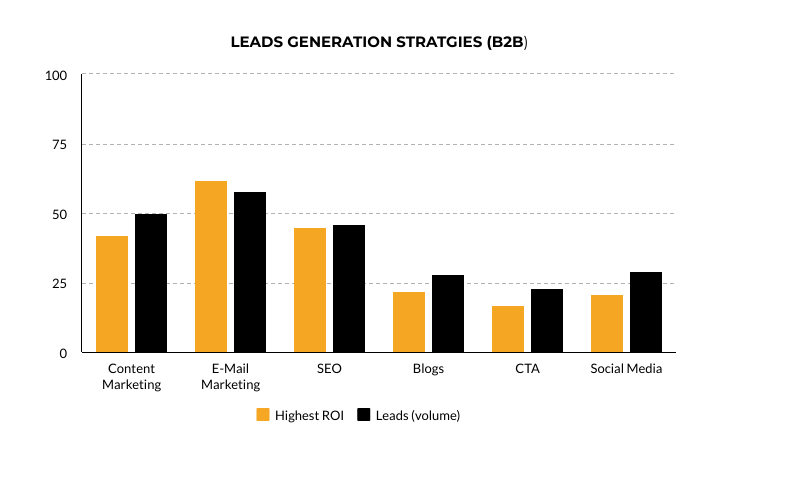 SOCIAL MEDIA AS B2B LEAD GENERATION TOOLS
Social media marketing has progressed right into a mature B2B leads generation network throughout the years, which shows how much development has been made because of the very early Facebook days. By 2017, 83% of B2B marketers were making use of social media as a channel, making it the most popular strategy.
Also, networks associated much more with B2C marketing are showing to be valuable channels for B2B, marketing experts with 65% stating they planned to raise Instagram activity next year.
ADVERTISE YOUR LEAD GENERATION CONTENT ON TWITTER
Twitter has actually led an odd presence given that the first tweet was released in 2016. Actually, the company no more provides itself as a social media network on the major application stores, rather selecting to call itself an information system.
While no one's going to quit thinking about Twitter as a social media platform anytime soon, the category change states about how people in fact make use of the network.
Twitter is an area for people to stay updated and informed about the things they are interested in– as well as this is the duty B2B brand names need to handle the network.
MAKE THE MOST OF FACEBOOK'S TARGETING OPTIONS
We've written about Facebook's effective targeting options on our blog before and they're still the most effective in the marketing industry. This has been important to Facebook's supremacy in social advertising and marketing, leveraging the enfold of data individuals hand over every single time when they open up the application.
It's also played a critical role in Facebook becoming equally as efficient for B2B campaigns as B2C.
BUILD YOUR VERY OWN ONLINE COMMUNITY
Reddit and Quora show that the power of the online community is still solid but this shouldn't be any type of trick. Some of the most successful B2B advertising and marketing strategies have actually arisen from creating teams on networks like LinkedIn as well as Facebook, which provides specific features for this.
We've likewise seen exactly how SEMrush produced its own area within Twitter despite the fact that a particular network does not have a dedicated task for developing these.
Developing a successful team on networks like LinkedIn and also Facebook is harder than it once was, mainly due to the fact that many subjects have actually been covered and also saturated. Nonetheless, this does not mean that you can't establish you as an important part of existing groups/communities to develop understanding and afterward create your own when you have something worthy of following.
As long as you've got something fresh as well as valuable to provide the community, people will be drawn to what you have to special for them.
CONVERSION RATE OPTIMIZATION STRATEGIES
It doesn't matter just how much web traffic your search and social projects are generating if your site isn't transforming them into leads. Also, your efforts to develop a community on social will waste if no one acts after visiting your website.
Conversion rate optimization is all about converting more visitors into leads as well as clients– important for any lead generation strategies.
OPTIMIZE YOUR WEB FORMS
Every conversion goal includes some type of form, whether it's an item acquisition, email signup, content download or anything else. Also after you've convinced someone to do something about it, that web form of yours is standing between them and completing your conversion objective.
So the first place to start with your conversion optimization initiatives is your web forms.
Among the most effective discoveries I've made in my profession is that multi-step forms convert significantly more than the standard format. In our early tests, multi-step kinds were attaining approximately 300% greater conversion prices than the original one. In later tests, we've achieved conversion increases as high as 743% with multi-step forms.
LEAD GENERATION PROCESS
Now that we understand just how lead generation matches the inbound advertising methodology, let's go through the steps of the lead generation process.
Initially, a visitor finds your service via one of your advertising and marketing networks, such as your web site, blog site, or social media sites page.
That visitor after that clicks your call-to-action (CTA)– a picture, button, or message that encourages website site visitors to take some type of action.
That CTA takes your visitor to a landing web page, which is a website that is created to record lead details in exchange for a deal.Note: An offer is the material or something of value that's being "provided" on the landing page, like an e-book, a program, or a design template. The deal should have enough worth to a site visitor for them to provide their personal info in exchange for accessibility to it.).
Once on the landing web page, your visitor completes a form for the offer. (Forms are usually designed on landing pages) Now you have a brand-new lead. That is, as long as you're following best lead generation strategies.
LEAD GENERATION COMPANY
Watch out for the catchy punch line as well as slogans from some lead generation firms. They are typically loaded with empty promises with little-to-no return on your marketing investment. To find a best lead generation company that can really deliver outcomes, you must pay close attention to the lead generation strategies behind all the fancy presentation.
HOW TO CHOOSE TOP LEAD GENERATION COMPANY
Most companies need a trustworthy lead generation business that functions as more of a companion than just an additional vendor. Consider these qualities from best lead generation companies:
Discover your service: the company should listen greater than talk from the very first interaction. A good lead generation company will certainly pay attention to your unique service and wants to understands your business closer.
Assesses your clients: the best marketing companies will take a good look at your existing clients along with evaluation your target audience persona. Establishing and improving the account of your suitable customer is one of the essential initial steps to successful marketing.
Carries out a SWOT analysis: not every company intends to hear the whole story, however a good lead generation partner will take a look at your strength, stability, opportunities, as well as threats so that advertising and marketing approach can deal with all points to provide best results.
Offers customized services: since every organization is different, the lead generation company must be flexible as well as provide a variety of services that can be customized based on the business needs. Services consist of seo (SEO), e-mail newsletters, social networks blog posts, pay-per-click choices, as well as web content creation such as blog sites, e-books, and also web page details.
Offers key performance metrics: there should always be some form of measurement in order to determine if development is moving as expected. Reports showing SEO rankings outcomes, website visitors, number of leads, conversion rates, and also more must be tracked regularly.
Whether you are seeking a lead generation company for a quick marketing initiative or a long-term companion, you must select a company that offers best lead generation services with reasonable prices.